6. March 2012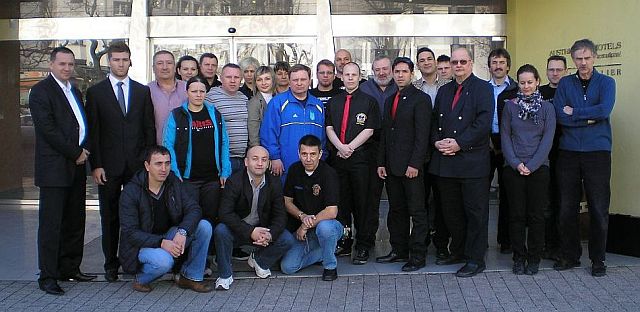 Vienna, Austria; WKF head office organised the annual 2012 World referee seminar in Austria on March 2nd-4th.
We got 67 registrations from our male / female referees of 6 continents but like always some of them start to late with Visa procedure and failed.
The update WKF licensed international referee list is here ! Many photos of the seminar are here !
The next host of the World referee seminar 2013 on 1st to 3rd March is scheduled for the city Kalisz, promoter WKF  Poland.
All WKF referees, who not has attended the last seminar in Lviv 2011, or Vienna 2012 must extend their license in Poland. The extended License is valid for three Years again.
NEW in the gallery !!! PHOTOS OF THE INTERNATIONAL WKF REFEREE
Without valid licence is unexceptional no refereeing for WKF possible !