29. March 2012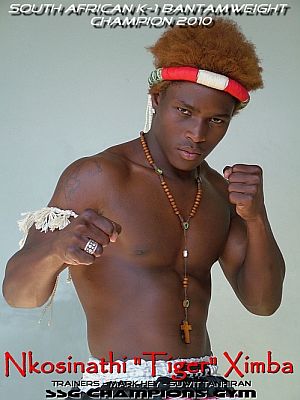 The first WKF South Africa pro event of the year took place in the Beautiful riverside setting of the Ghost House outdoor entertainment venue with seven professional fights and some great amateur action opening the proceedings.
A beautiful clear African afternoon and evening proved a perfect setting and the aromas of meat cooking on the barbecues made for a very relaxing environment.
Top of the bill was WKF World number 4 and South African K-1 champion Nkosinathi "Tiger" Ximba who met Apheus Mphokane a much larger fighter who stood in following the non arrival of official opponent Brian Ntiwane who one can only assume was too scared to meet the Tiger.