29. June 2012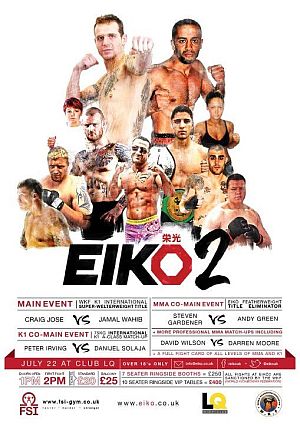 WKF UK  announce next high class EIKÖ event in Newcastle.
Main event is for the WKF International title in K-1 rules in Super Welter weight. Craig Jose vs. Jamal Wahib is on the fight card.
co-main event is MMA title elimination bout, Steven Gardener vs. Andy Green.
And again K-1 rules co main event Peter Irving vs. Danijel Solaja.
Tickets and informations here