3. July 2012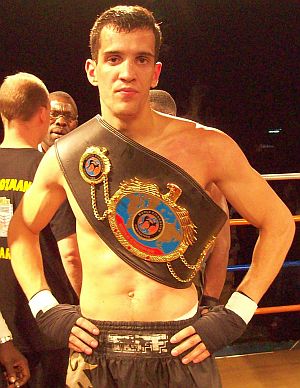 Uganda, Kampala;  WKF UGANDA president Mr. Hasan SEKIRIME report about the latest news from the World title fight Mate ZSAMBOKI / HUN vs. Moses GOLOLA / UGA on June 30th.
The official result is: winner Mate ZSAMBOKI / HUN by surrender of Golola in round six.
Many photos here in the gallery.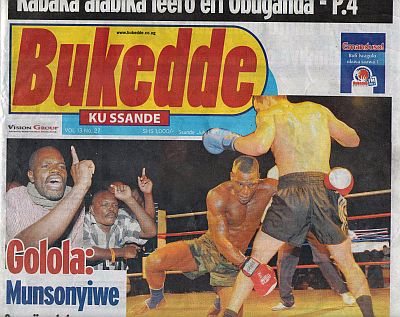 WKF Ghana president Lawrence Nyanyo NMAI was very angry about Uganda hero Moses GOLOLA, and now he challenged him vs. Stephen ABBEY for November 23rd, to fight for "the crown of Africa", to find out who is the real champion in Africa.
Read the discussions on face book, post your opinion too !