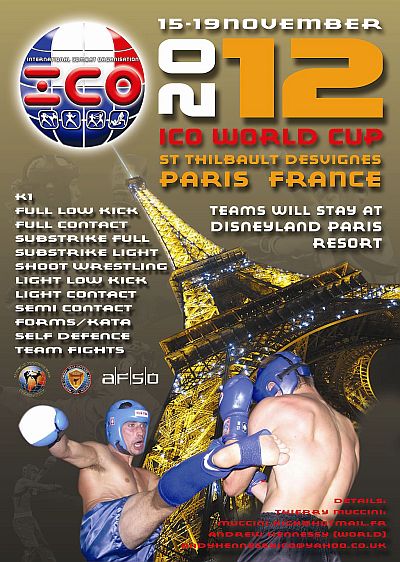 In November, 15th – 19th WKF sanction the World Cup of our partner ICO – International Combat Organisation.
After our World Championships in Varazdin last July is this now the second cooperation with our partner ICO.
Everybody in the World knows about "Walt Disney" and the parks, in this amazing venue we promote the Worldcup in various disciplines.
Head promoter is our WKF FRANCE president Mr. Thierry MUCCINI, supervisor ICO Mr. Andrew HENNESSY.
More details coming soon !!!