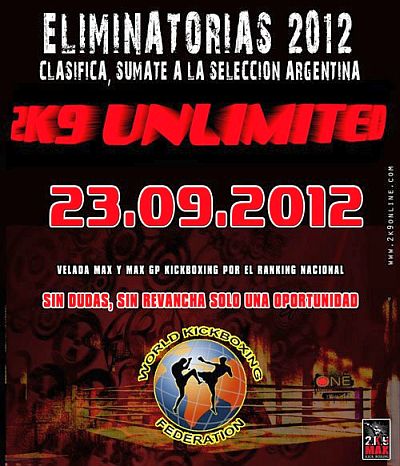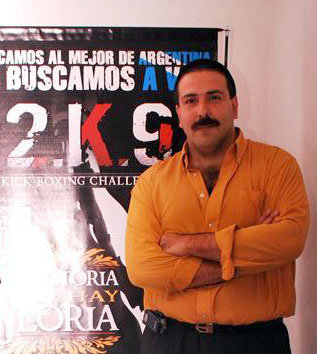 WKF ARGENTINA president Mr. Carlos SUAREZ announce next event in Argentina.
The international promoter "2K9 promotion" is once again organising a high class event.
Next elimination round in the categories MAX and GP. Last chance for all fighters to qualify for the great final event.
23 de Setiembre – 2K9 UNLIMITED – Ultima fecha clasificatoria categorias MAX y GP. Importante oportunidad para los competidores del interior del pais de estas categorias.