11. October 2012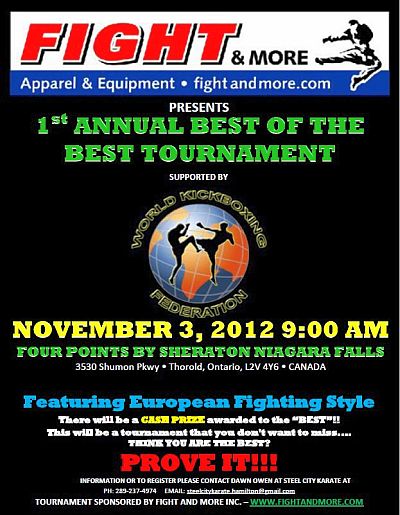 WKF recommend next tournament in amazing venue by World famous Niagara falls on November 3rd.
Main event is for the cash prize division, open for everybody, the winner takes it all …
If you a fast and tough point fighter (semi contact) challenge the best WKF point fighting Champions of the World by the Niagara falls.
If you´re interested in PPF- Pro Point Fighting send your request to our head office by mail.
Informations and details here, sponsored by FIGHTANDMOORE.
See you all in Canada …