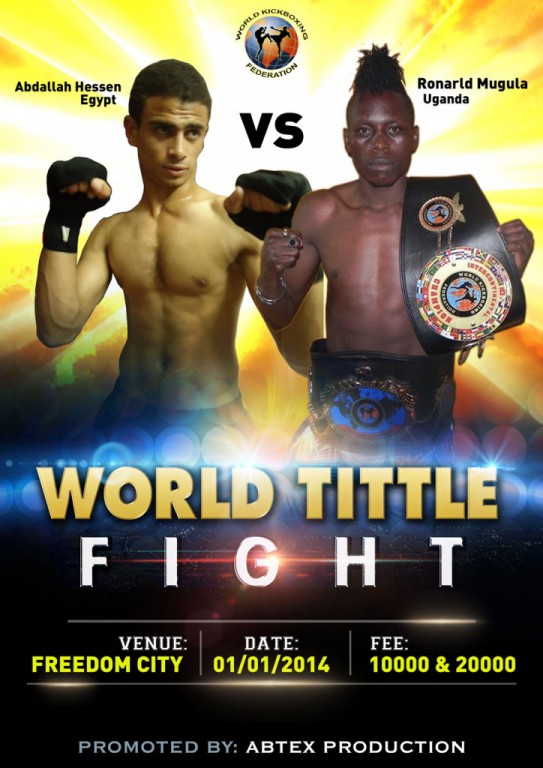 WKF UGANDA president Mr. Hasan SEKIRIME announce fist high class event in Freedom City, Kampala.
On January 1st Uganda start New Year with World title fight defence Ronald MUGULA vs. Egypt champion Abdulah HESSEN.
This title is scheduled in Superwelterweight – 69,50 Kg in Muay Thai.
Hessen is current on pos. 20th in our World ranking and expert in K-1 rules fighting.
Mugula is also under contract for next event in Vienna, Austria, on March 15th. There is an 8 man tournament and final fight is or World title – 72,30 Kg in K-1 rules. Promoter www.knock-out.at