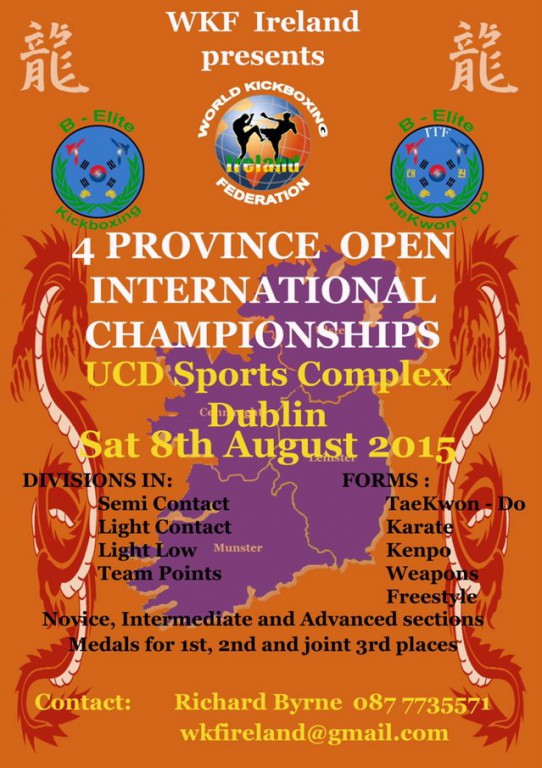 WKF IRELAND manager Mr. Richard BYRNE announce first international WKF tournament in Ireland, August 8th in Dublin.
You can compete in all tatami divisions, like Semi, Light, kick light, Forms.
Special event are the team fights !!!
Don´t miss this TOP event in August, a perfect time to visit amazing Dublin.
Full invitation is here !
For airport transfer , Visa and Hotel booking contact the organizer Mr. Richard BYRNE by mail.