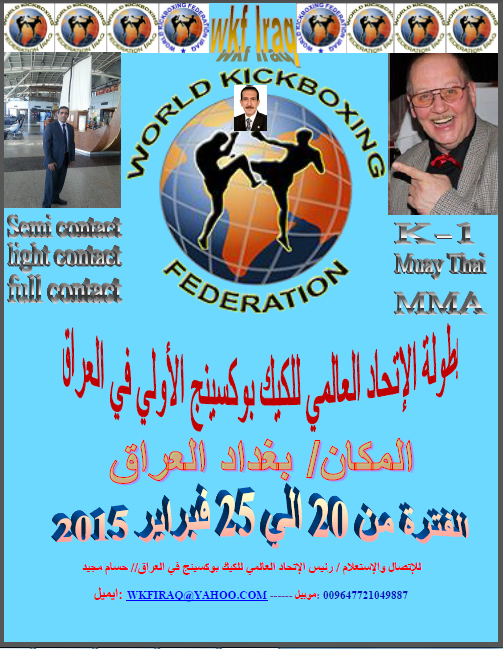 Our WKF middle east director Mr. Mohamed DESSOUKI confirmed the next event.
Promoter of the event is Mr. Husam MAJEED, president of WKF IRAQ.
Date of the event is February 20th to 25th. All styles in the Championships like Semi contact , Light contact, Full contact, Muay Thai and  MMA.
Main event on the fight card are two international WKF title fights.
Soon we will have more details about this great and historical event.