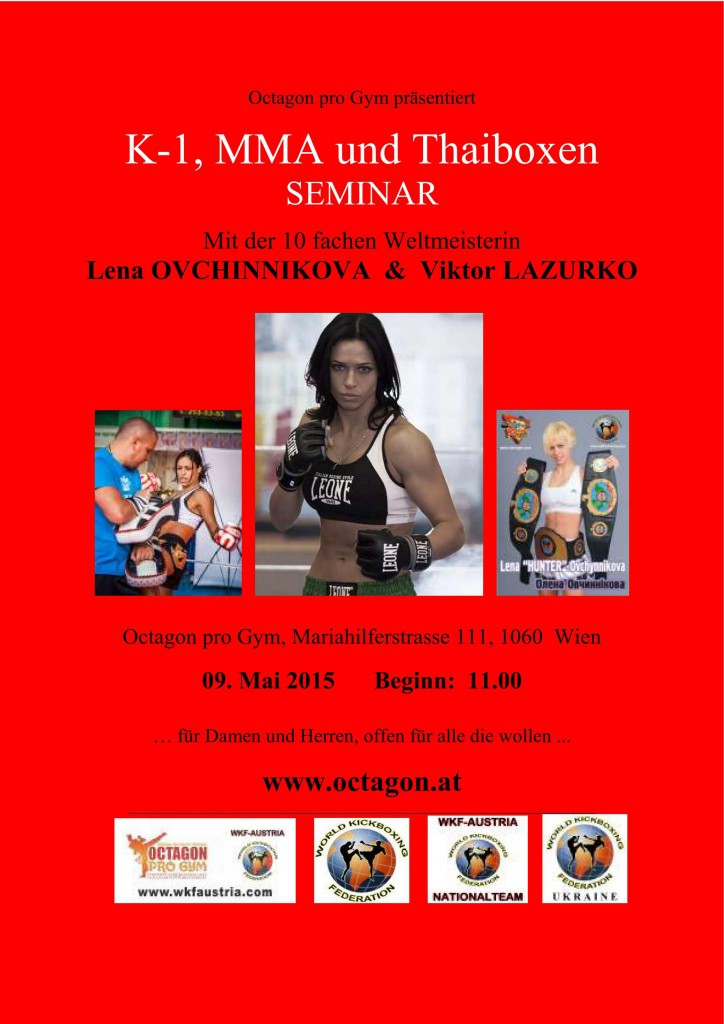 Octagon pro Gym in Vienna in collaboration with  WKF AUSTRIA promote the next big seminar in Vienna.
Ukraine Superstar Lena OVCHINNIKOVA is ten times (!) World Champion from Lviv, former Lemberg.
Together with her head coach Viktor LAZURKO both give a seminar at famous Octagon Pro Gym in Vienna.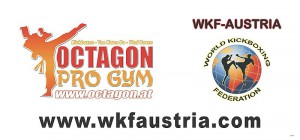 This is about K-1 and Thai boxing, as well as in demand for MMA.
Lena is the most famous female face on the Internet and has been the only woman fought at all 6 continents around world title.
Due to their feminine appearance and attractive exterior it has already completed numerous endorsement deals in Ukraine and USA.
The date is Saturday May 9th, just one day before Austrian Open. Beginning at 11.00 Clock, open to all who wish to participate !
This seminar in Octagon pro Gym is perfect for all our female champions and all the real fighter who prefer to get to know the successful Ukrainian Training System. Photo with the superstar Included !!!