Final aim is charity and building peace for unrest nation sport is best venue to bring & united youth. Kick boxing play greater role in community building.
The show was great and colourful : boxing , martial arts show plus main event of the night. Middle weight show Micheal Gat Bar from South Sudan vs. Denis Romano team puro Gulu Uganda  75 Kg / 165 lbs.
Romano winning by TKO third round and south Sudan Lodola Ladu  at 70 kilo Vs Sudan champion Bidreadin Adam  Ladu winning by points.
I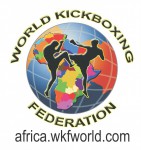 n boxing south Sudan golden glove boy Maiwak Majak winning all round Vs Nicol y Mushaka of Uganda at 70 kilo :
attended by National geographic team photo camp south Sudan 2014 plus interviews and national sport Radios : the show was successfully promoting peace to the nation.