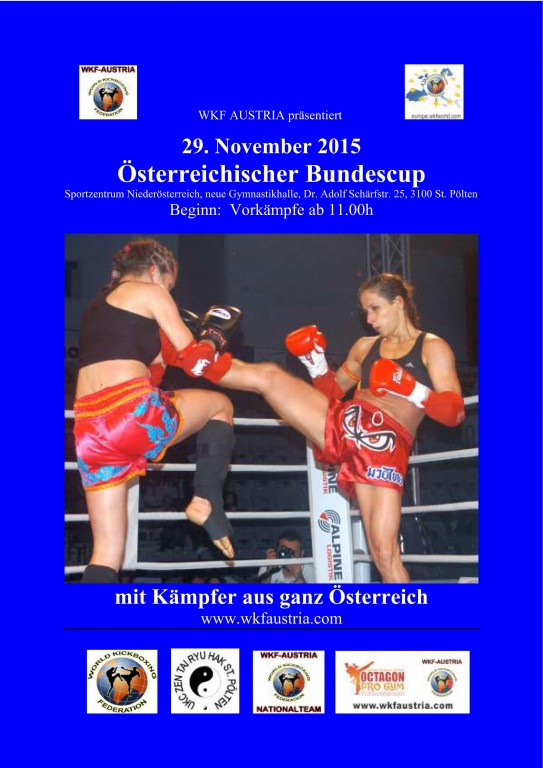 After European Championships in Hungary  WKF AUSTRIA promote first qualification tournament for the upcoming World Championships 14th to 19th November 2016 in Andria, south of Italy.
More and more Clubs in Austria join now WKF, because of better service, better events and real democratic structure.
And the professional division offer so many options for everybody.
Promoter is Mr. Erhard KELLNER from UKC ZEN TAI RYU.

Invitation in German language is here