WKF AMATEUR division head office confirmed: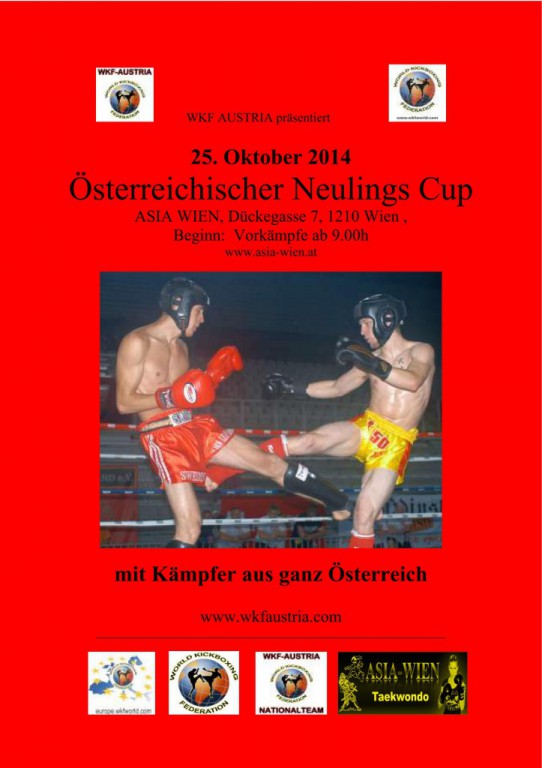 Die WKF Austrian Newcomer Cup in Ring Sport is scheduled for October 25th in the ASIA Sportcenter in 1210 Vienna .
The invitation in German language can be found HERE , the WKF Amateur Competition Rules HERE.
AND: they promote a PRO-AM title fight in K-1 rules as well !!!
Please update as always in time your fighters license /Sport passes. With invalid sport passes no participation is possible.
You can find all valid WKF competition rules in the downloads.
All judges are appointed by WKF AUSTRIA only.
For further information contact Mr. Gerald Dittrich by e-mail !