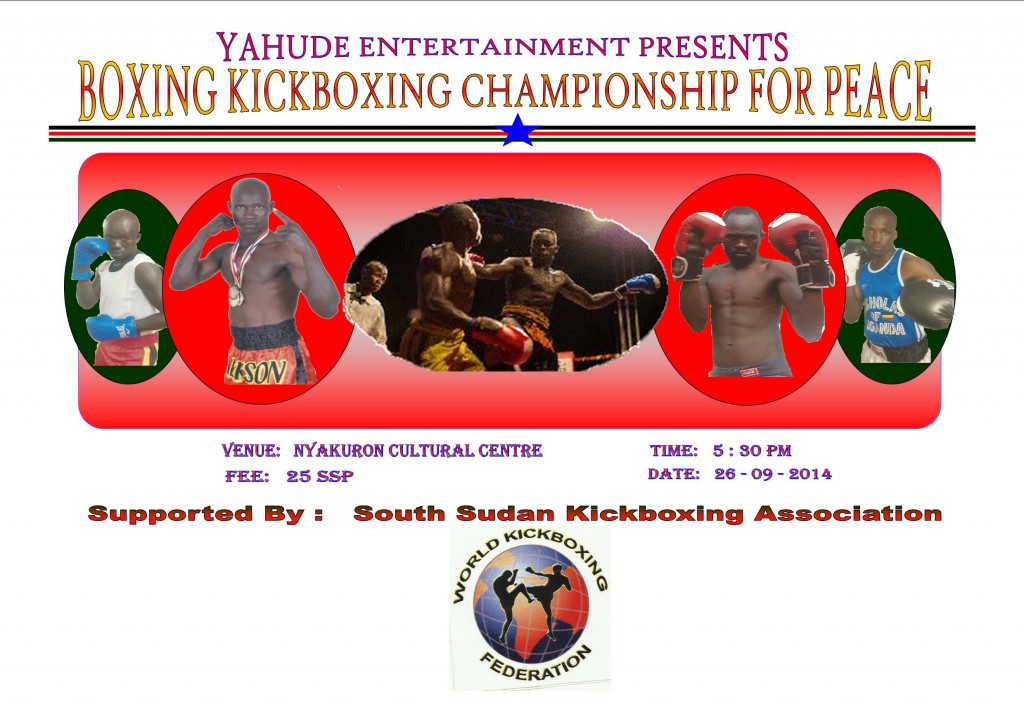 WKF SOUTH SUDAN
president
Mr. Puro OKELO
announce next event in
WKF AFRICA.
This up coming event in Juba September 26th, 2014 .
Final aim is charity and building peace for unrest nation sport is best venue to bring & united youth.
Kick boxing play greater role in community building.
More event to come soon, first title fight in Juba is already in negotiation.