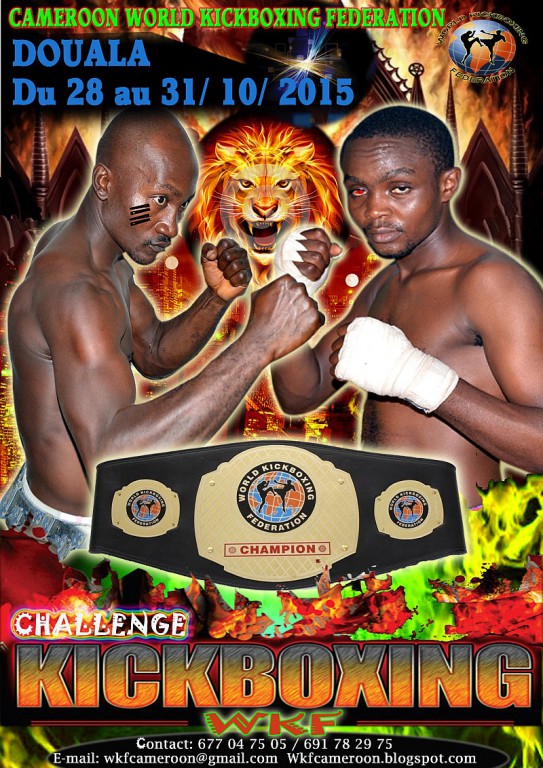 WKF CAMEROON president Samuel SIDZOU announce proudly his next amazing event in Douala, Cameroon, October 28th – 31st.
First time in history WKF Cameroon is host for the West African referee seminar, open for all African officials who want to get or extend WKF license.
WKF AFRICA continental federation head office confirmed two title fights.
First qualified two Champions are
Laurent AMBASSA vs. Isidore DASSI.

Soon we get full informations, weight style and the second title fight.
If you want to contact Mr. Sidzou for fighters or registration for referee seminar and more send him just a mail.