Dunia kickboxing Shirikisho archive
Jamii: kichwa-ofisi ya habari
16. Novemba 2013
Hi marafiki, Karibu WKF …
Kwa uelewa mzuri WKF kutafsiriwa muhimu PDF files katika lugha ya Kirusi inapatikana kwa chini mzigo. Hii ni huduma mpya kwa ajili ya maelfu ya marafiki zetu Kirusi akizungumza na wanachama WKF Duniani kote.
Ziara yetu WKF RUSSIA ofisi !
Shukrani kwa Bibi. Tatyana Davydova kutoka WKF RUSSIA kwa tafsiri yake.
Kama unataka kukuza katika Urusi na WKF na kwa ajili ya ombi lolote zaidi juu ya WKF Urusi wasiliana yake kwa mail, au moja kwa moja kichwa WKF ofisi na mail.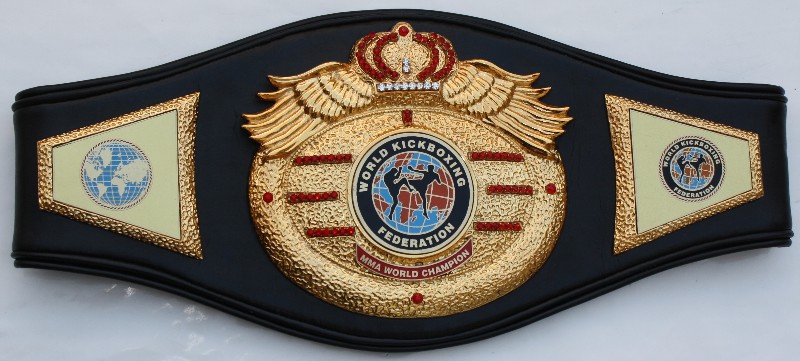 16. Novemba 2013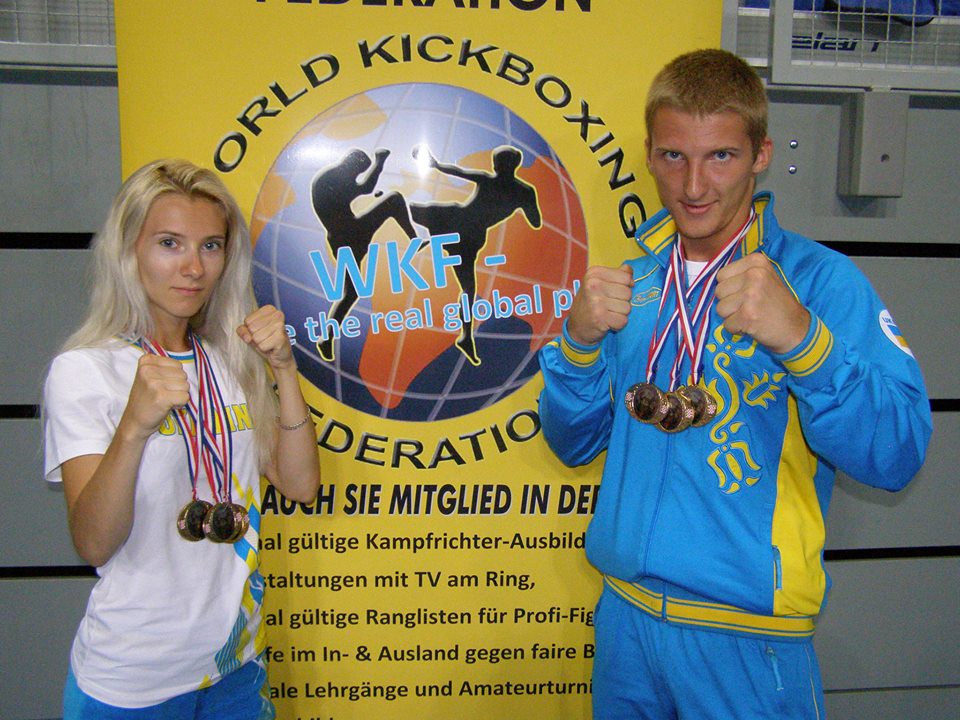 WKF Austria Mr. Gerald Dittrich kuthibitisha Dunia PPF cheo kupambana na juu ya Austria Open mashindano katika Vienna, Mei 3.
Mazungumzo ni katika maendeleo na fomu ya timu WKF Ujerumani, WKF Uingereza na – uvumi alisema WKF Marekani inawezekana pia !!!
Yetu WKF Marekani ana washirika nguvu katika tatami michezo nchini USA, halisi maarufu Marekani Mabingwa kiume / kike anaweza kuja Open Austria, kusubiri na kuona.
Hivi karibuni tutakuwa kujua zaidi kuhusu.
12. Novemba 2013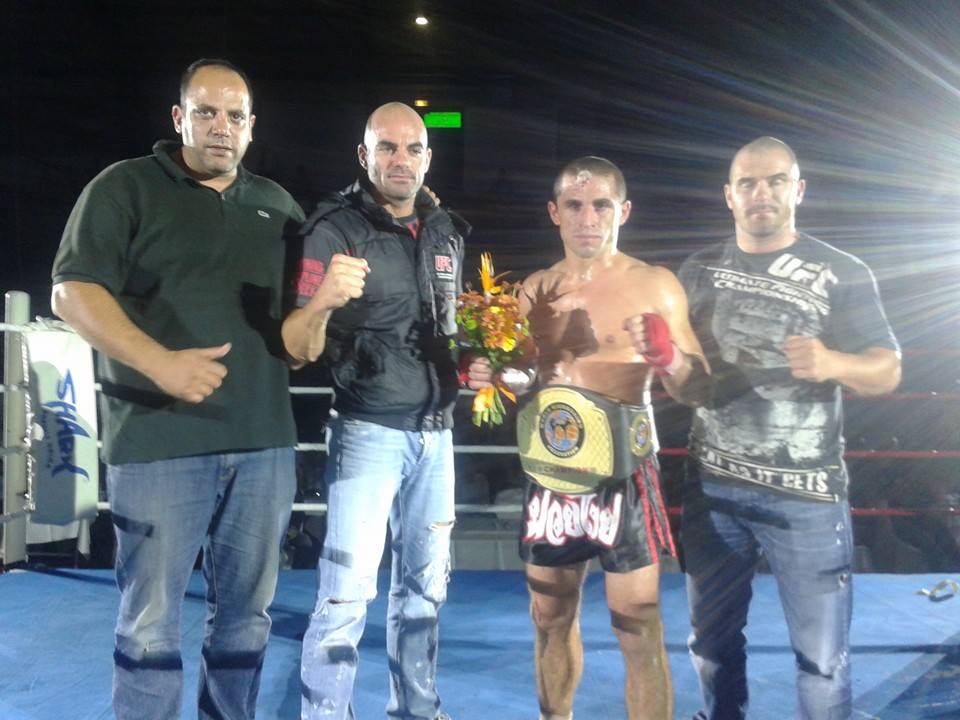 Here are the quick results from the amazing event in Cyprus with 6 (!) title fights last Saturday.
More details and photos with our new Champions coming soon, tafadhali kuwa na subira!
MMA FIGHT 1 AT -84KG DIVISION WINNER BY ARM BAR ON FIRST ROUND ALEXEY IVANOV!!!
MMA FIGHT 2 AT -77KG DIVISION WINNER BY SUBMISSION ON FIRST ROUND Vadim Sandolvski!!
MUAY THAI AT -81 KG DIVISION WINNER ON POINTS Ibragimgadzhiev Dzamal
MUAY THAI AT -72,30 WINNER ON POINTS Gela Cercvadze
MUAY THAI AT -75KG WINNER ON POINTS COSTAS ZENONOS!!
MUAY THAI AT -56,4 KG WINNER BY KNOCOUT FIRST ROUND SAVVAS MICHAEL!!
12. Novemba 2013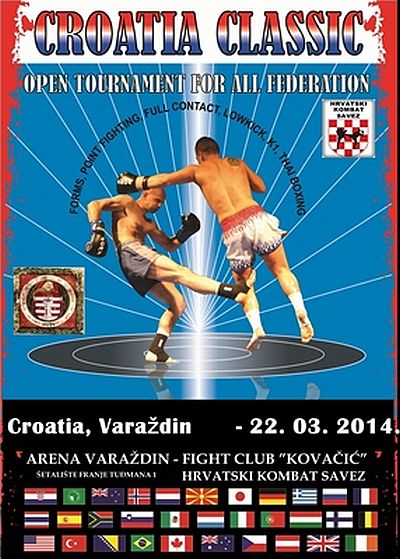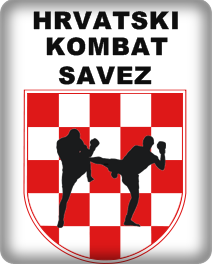 WKF KROATIEN and Balkan president Mr. Hrvoje KISASONDI and his team is again promoter of the greatest event in Croatia.
Hii "Croatian Classic" is open for all teams and federations.
If you want to participate with your team just contact Mr. Kisasondi in English and Croatian language by mail.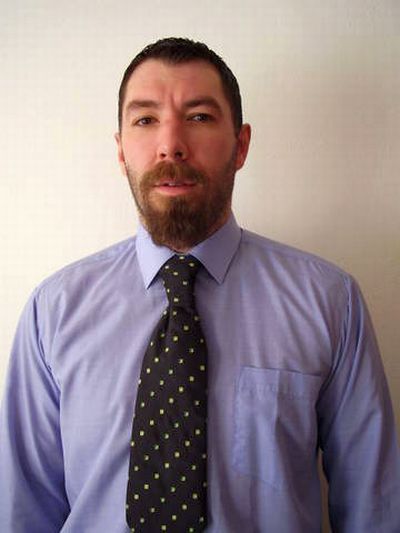 12. Novemba 2013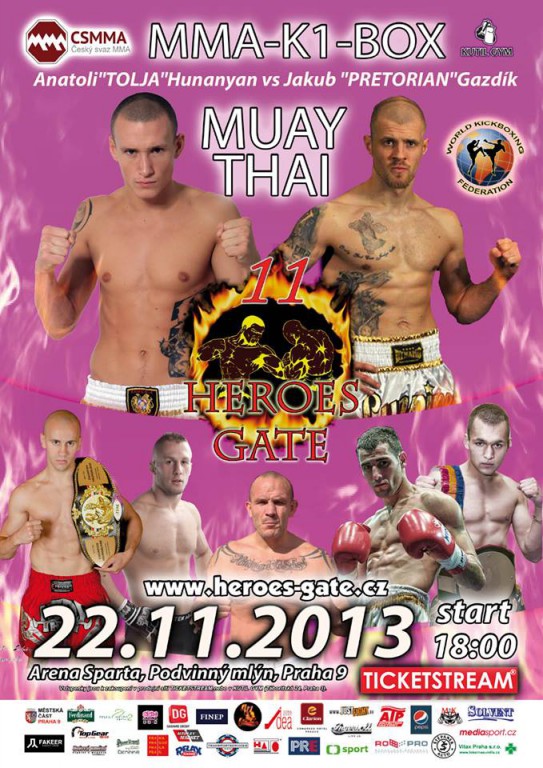 11th Heroes Gate Pro Gala pro kick boxing, K-1, MMA and boxing event in the capital Prague, Czech Republic organized by Mr. Ladislav Kutil and Mr. Pavel Tous.
The event takes place in the same sports hall where the WKF World Championship 2014 will be organized. Fighters from the Czech Republic, Slovakia, Croatia, Armenia and Israel will be seen there.
Amongs them Tolja Hunanyan, WKA and WFCA World Pro Champion, Jakub Gazdik, Czech Pro Champion (CZE) in full muay thai rules, WKF Champions Martin Gano (CZE), Mario Agatic (Cro) in K-1, pro MMA fighters David Kozma (CZE), Shimon Gosh (ISR) na wengine.
Under supervison of Czech Union of MMA - CSMMA and WKF Jamhuri ya Czech (K-1 and Thaiboxing).
One of the top events in Prague in the year 2013.
12. Novemba 2013
10. Novemba 2013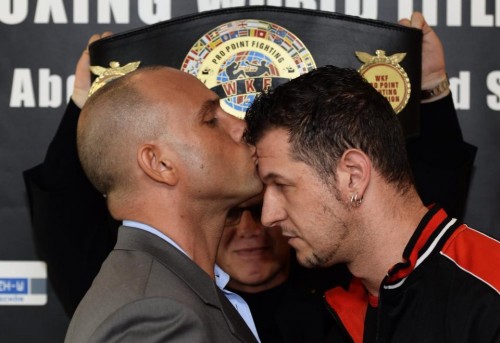 Zurich, Uswisi; Swiss top champion Dk. Adel Abdel Latif is one of the best point fighter in the World.
Hivyo WKF Pro Point Kupambana Dunia rais Mr. Alfredo Suarez kutoka Venezuela uliosababishwa hii uzito mkubwa PPF World cheo kupambana.
First opponent was a German Tobias RHODE but later he retired from this title fight.
Now Austrian Bernd SCHÄFER is the new challenger, ready to fight one more time against Adel.
LAst fight won the Swiss hero with just one point, and Bernd is ready and hungry for the re-match.
Ukumbi ni ajabu Hotel MÖVENPICK in Zürich, tickets avialiable on www.ticketcorner.ch .
6. Novemba 2013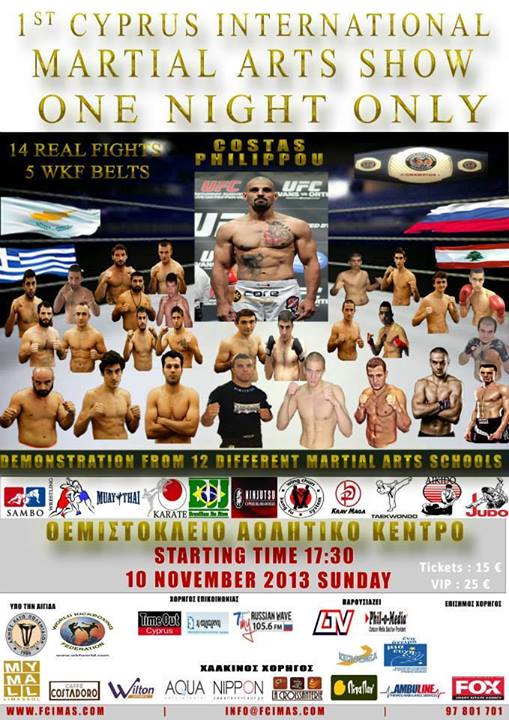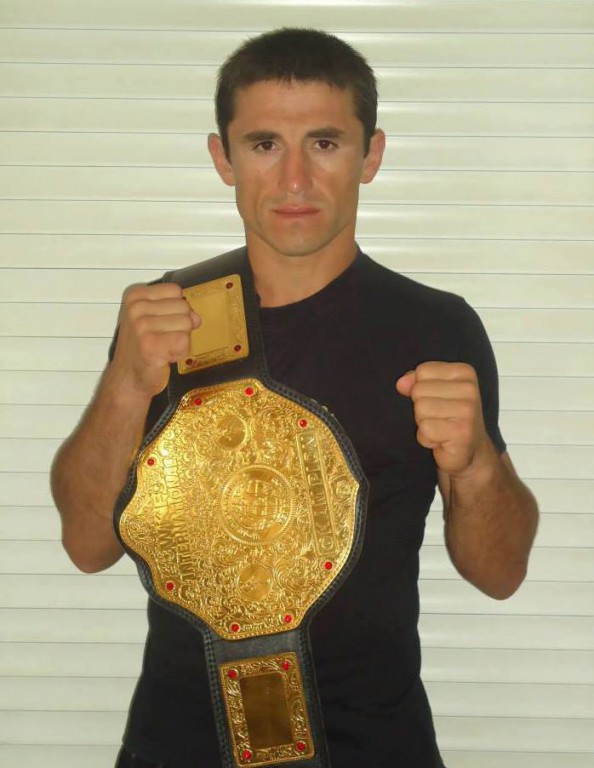 Limassol in Cyprus is once more again venue for a Mediterranean battle in the ring.
Five (!) WKF title fights on one show is a great effort of our WKF Cyprus president Mr. Chris NICOLAOU in Paphos.
Three fights in ring sport plus two MMA title fights are on the fight card.
Our WKF Mediterranean Champion in Thai Boxing – 72,30 Kilo TSERTSVADCE Gela fight vs. Youssif ABOUD from Lebanon.

Thai Boxing – 81,40 Kilo Aggellos ARISTODEMOU challenge Dzamal IBRAGIMGADZHIEV.
Costas ZENONOS challenge Alexander SURZHO in K-1 sheria – 75 Kilo
More informations about MMA title fights on our MMA head office mtandao.
5. Novemba 2013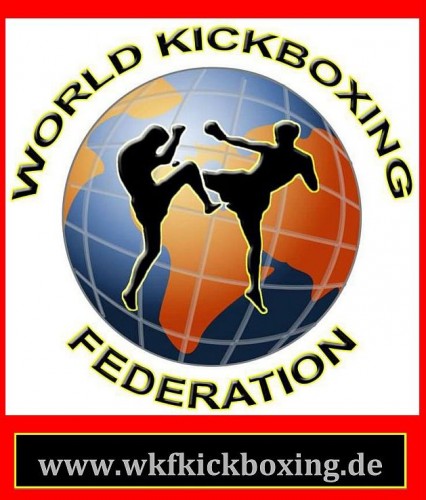 WKF Ulaya ya Mabingwa last week in Bregenz / Austria was the expected huge success. Teams from 22 countries attend the event. All results and 200 photo on events.wkfworld.com.
WKF GERMANY and Mr. Georg Müller:
Mr. Muller has been warned few times to follow the rules.
Because of repeated violations of the WKF rules and membership conditions, WKF head office terminate the membership with October 29th.
The real WKF Ujerumani web site is here: www.wkfkickboxing.de . Ignore Mr. Georg MULLERS funny e-mails in WKF matters, he has no rights to speak for WKF any more.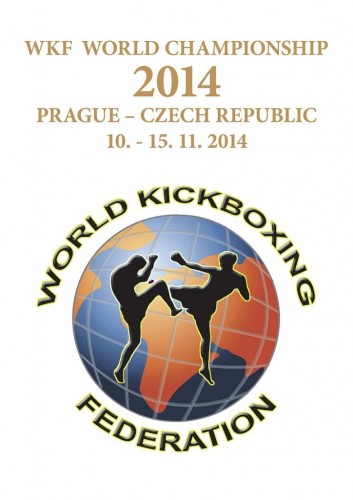 Dunia mwamuzi semina:
Kuona mwaliko for the upcoming World referee seminar in Prague, February 28th. Send your best WKF referees to get and extend WKF license, valid for 3 Years again..
Upcoming events:
Next WKF ya Mabingwa wa Dunia 2014 is fixed for November 10th -15th in Prague, Jamhuri ya Czech.
If you need invitation for Visa, airport transfer and Hotel booking, ground transportation and for any other request in World Championships 2014
kuwasiliana Bibi. Pavla SUCHANOVA by mail : info@wkf2014.com
Because WKF Poland president did not attend the European congress, WKF Ulaya michuano 2015 is fixed for Budapest, WKF Hungaria.
WKF Ulaya will support World Championships 2016 for Rotterdam, WKF Netherlands.
Ulaya ya Mabingwa 2017 is scheduled for Paris or Lyon / Ufaransa.
WKF EUROPE will support World Championships 2018 for Buenos Aires, WKF Argentina.
Please note and fix in your schedule !
2. Novemba 2013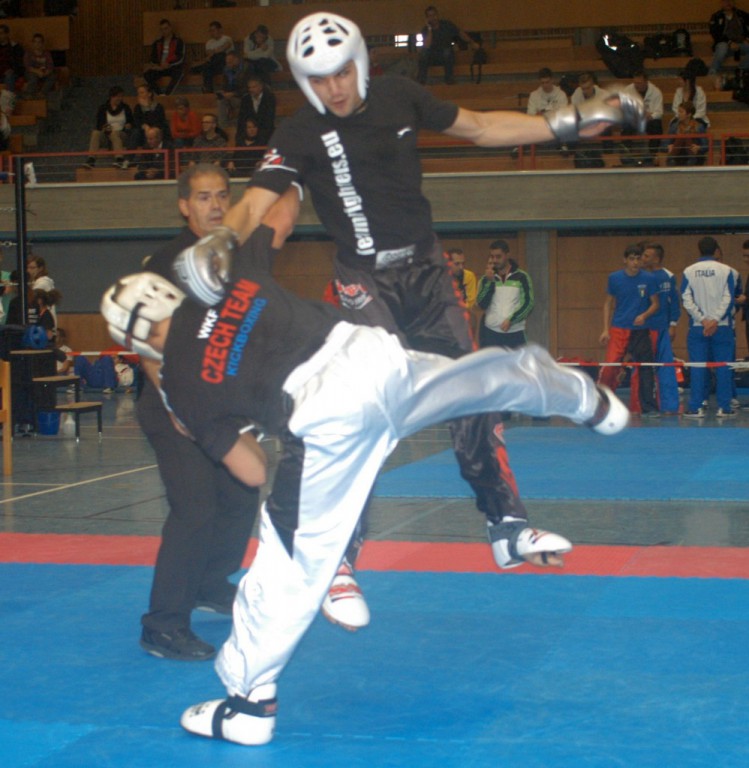 Huge success in Bregenz, Austria, by the European Championships from October 28th until November 2nd.
Zaidi ya 550 starts from 22nd countries fought for the coveted WKF amateur European Champion titles in Forms, nusu ya kuwasiliana, mwanga mawasiliano, kamili ya kuwasiliana, Asili kick, K-1 and Thai boxing. After last World Championships 2012 in Varazdin we had MMA again.
During the European congress (4 masaa !) many important decisions for WKF Ulaya has been made.
tu kuwa na kuangalia na kufurahia