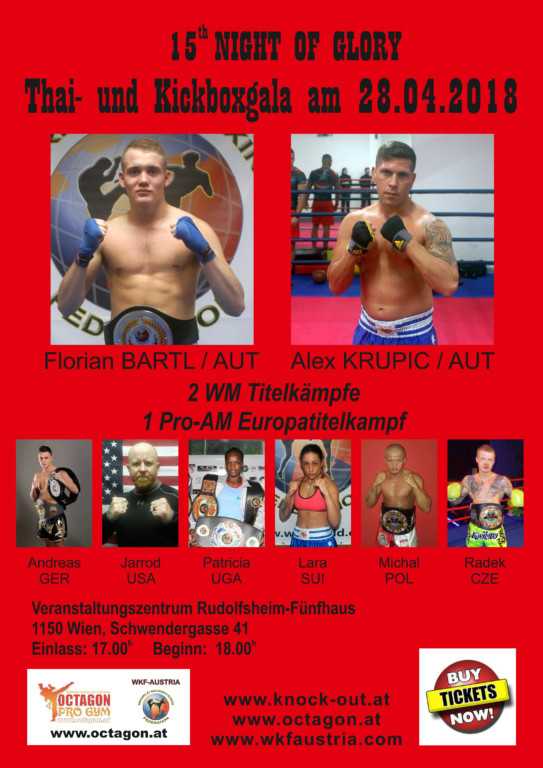 WKF AUSTRIA and www.knock-out.at announce next international TOP event in Vienna, with fighters from 4 continents
Promoter is KNOCK-OUT SPORTPROMOTION, partners are WKF CZECH REP. , WKF GERMANY, WKF USA, WKF CANADA, WKF POLAND,  GIBU Gym in Brno and Octagon pro Gym in Vienna, few more teams will come.
Negotiations with USA are done and clear !
Date is April 28th !
Four main fights are on the fight card! Female pro World Title Uganda vs. Poland, pro World title USA vs. Germany, PRO-AM European title Poland vs. Austria. Plus Champions from Canada, Netherlands, Czech Rep. Germany, Poland and many more.
NO FAKE TITLES IN WKF !!!
Plus 2 ladies fights, plus, plus …
KNOCK OUT SPORTPROMOTION is since long time serious partner in Vienna, promoter of many TOP events in last 30 Years.
Stay tuned, more details soon !