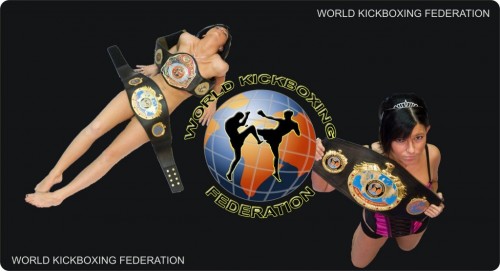 As everybody know, many federations existing in our sport.
What makes the different, why do we have that success since more than 50 Years World wide?
Our high class events World wide speak for themselves. The answer is simple, our global team and our head office work really hard and serious. 
"Pacta sunt servanda" , for our clients, promoters, Champions and members – to satisfy
YOU !!!

We all love our sport, and of course we want to make business, but a deal must be a deal, any World ranking must getting updated weekly, Champions must be real and not a "fairy tail" story and an event schedule must be serious, without fakes of copies of other events, or not even existing events.
More than 1.200 (!) posters from our WKF World wide events here in the gallery are the proof of our hard work.
Here are our 5 divisions, with valid World ranking lists, rules, title fight minimum requirements and much more
  PPF    PRO-AM     PRO RING SPORT     MMA     SANDA
And because we are serious, have no fakes in the event schedule, have weekly updated World ranking, real Champions and promoters World wide on 6 continents in more than 140 member countries – because of that all
"we are the real global player" 

WKF ASIA, WKF AFRICA, WKF EUROPE, WKF AUSTRALIA,
WKF LATIN AMERICA & CARIBBEAN and  WKF NORTH AMERICA !!!