Олексій Миколайович Казанцев,

Президент ВКФ Україне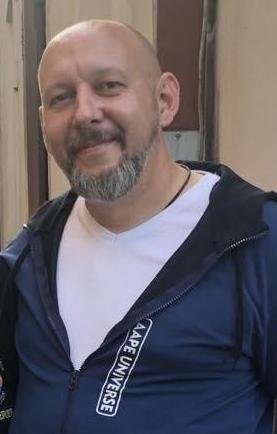 WKF UKRAINE president Alexey KAZANTSEV send two more tough fighters in the MMA European rankings, one Lady for PRO-AM and one Champion in pro World ranking list.
Semyon GALUSHKO
is new Nr. 1 in Bantamweight – 61 Kg / 134 lbs.
His best records:
Bronze World Championship Free Fight
Bronze European Championship MMA
Champion Ukraine Free Fight
Yaroslav FRANCHUK
is on second position in Middleweight – 84 Kg / 185 lbs. 
His best records:
Title belt Intercontinental Champion IPL Fusion FN, Champion Ukraine Jiu-Jitsu
Oksana PASHKOVA
is today best Atomweight – 48 Kg / 105 lbs lady in Ukraine. Oksana is Nr. one in the World ranking and one our best female WKF Pro-AM Fighter.
Perhaps European TOP favorite for the World Championships in Egypt in October in this weight category.

Oksana´s fight record is amazing, by 13 fights 13 wins one by KO.
She fight in K-1 as well as in Muay Thai and hold 10 (!) PRO-AM World titles in different federations.
Valeriy VYGONSKIY
is Ukraine TOP pro fighter in Supermidleweight – 78, Kg / 172 lbs.
He fights in K-1 and Muay Thai, holds 5 times World Champion titles in kickboxig and two more in Muay Thai.
Valeriy could fight 75kg – 81 Kg and hope now for good international offers from serious promoters.