ATENCIÓN TODOS LOS REPRESENTANTES OFICIALES DE GLOBAL KICK BOXING ORGANIZATION DE LAS SEDES NACIONALES E INTERNACIONALES
QUE REALICEN EVENTOS DEPORTIVOS O COMPETENCIAS BAJO LA AUTORIZACION DE GLOBAL KICK BOXING CENTRAL EVENTOS ( GLOBAL KICK BOXING ORG Y O EVENTOS VASTATOR COMBATES AL LIMITE) TIENEN LA POSIBILIDAD DE QUE SUS EVENTOS FORMEN PARTE DE LAS ELIMINATORIAS Y SELECTIVOS PARA EL MUNDIAL DE KICK BOXING A REALIZARSE EN EGIPTO 2020. 
UNA BUENA NOTICIA PARA TODOS LOS PROMOTORES GLOBAL KICK BOXING ORGANIZATION
UNIMOS FUERZAS PARA UN MEJOR FUTURO GKBO Y WKF
SALUDOS
CLAUDIO H BADENAS 8 DAN DIRECTOR GENERAL DE GLOBAL KICK BOXING ORGANIZATION
DIRECTOR INSTITUCIONAL WKF ARGENTINA
CARLOS SUÁREZ DIRECTOR GENERAL WKF ARGENTINA
DIRECTOR WKF LATINOAMERICA
Hoy es un día del amigo diferente, sin festejos, sin reuniones, en gran parte del país, estamos pasando un año complejo y donde hay que cuidarse.
Dejando esto de lado solo quiero desearles un gran día a todos mis AMIGOS, algunos me los ha dado el deporte y otros la vida.
En este día de la AMISTAD no puedo dejar de recordar todo lo que hemos vivido juntos y todo lo que tenemos por delante.
Hoy más que nunca un AMIGO, nos brinda esa palabra de aliento, un consejo, un dale que se puede, un VAMOS PARA ADELANTE, y por sobre todo un ABRAZO a la distancia.
FELIZ DIA AMIGO/A, ESTAMOS JUNTOS,
NO TE RINDAS, ABRAZO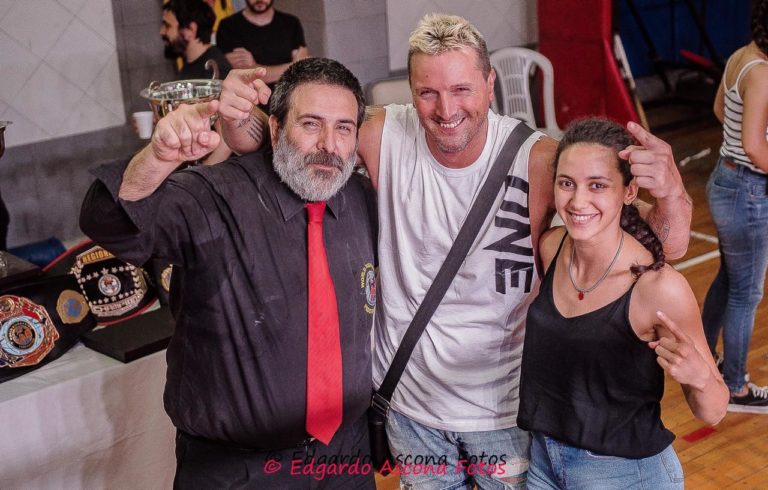 ATTENTION ALL OFFICIAL REPRESENTATIVES OF GLOBAL KICK BOXING ORGANIZATION OF NATIONAL AND INTERNATIONAL HEADQUARTERS.

THAT THEY PERFORM SPORTS EVENTS OR COMPETITIONS UNDER THE AUTHORIZATION OF GLOBAL KICK BOXING CENTRAL EVENTS (GLOBAL KICK BOXING ORG I EVENTS VASTATOR COMBATES TO THE LIMIT) HAVE THE POSSIBILITY OF THEIR EVENTS BEING PART OF THE ELIMINATORY AND SELECTIVE KINGS FOR THE MUNDIAL EGYPT 2020.

GOOD NEWS FOR ALL GLOBAL KICK BOXING ORGANIZATION PROMOTERS

WE JOIN FORCES FOR A BETTER FUTURE GKBO AND WKF

REGARDS

CLAUDIO H BADENAS 8 DAN CEO OF GLOBAL KICK BOXING ORGANIZATION

INSTITUTIONAL DIRECTOR WKF ARGENTINA
CARLOS SUÁREZ DIRECTOR GENERAL WKF ARGENTINA

DIRECTOR WKF LATINOAMERICA

Today is a different friend's day, without celebrations, without meetings, in much of the country, we are spending a complex year and where you have to take care of yourself.

Leaving this aside I just want to wish all my FRIENDS a great day, some have been given to me by sport and others by life.

On this day of FRIENDSHIP I cannot help but remember everything we have experienced together and everything that lies ahead.

Today more than ever a FRIEND, offers us that word of encouragement, advice, give it a go, LET'S GO FORWARD, and above all a HUG from a distance.

HAPPY DAY FRIEND, WE ARE TOGETHER,

DON'T GIVE UP, HUG