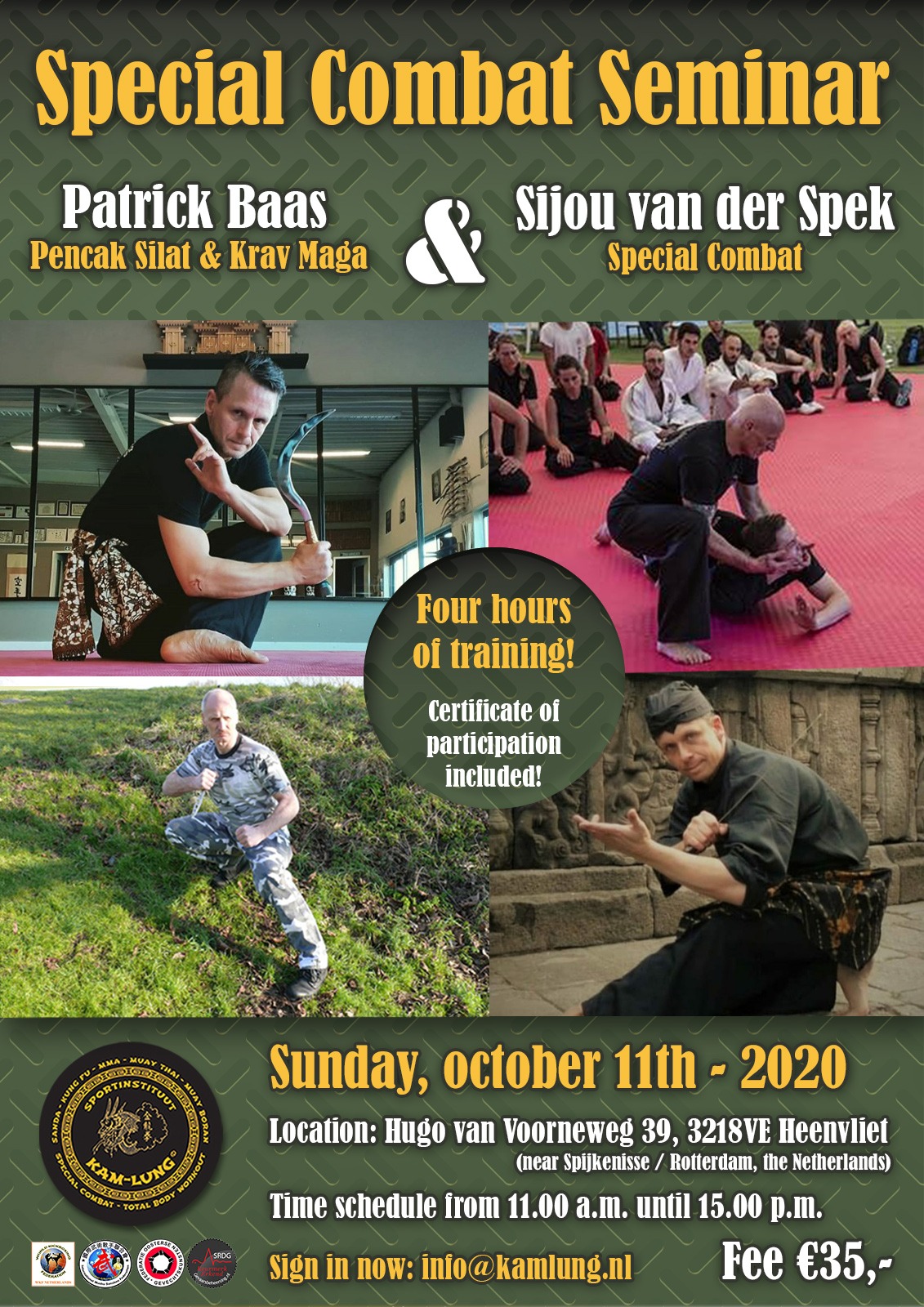 Sport & Education Institute organizes three Self-defense Combat seminars  in collaboration with Special guest trainers Daniel Sijtsma (Defensive Combat), Patrick Baas (Penchak Silat & Krav Maga), Frans Roest (Defendokai).
Upcoming seminars in 2020
Date: Sunday 11th of October 2020 Patrick Baas (Penchak Silat & Krav Maga) & Special Combat.
Date: Sunday 22nd of November 2020 Frans Roest (Defendokai) & Special Combat.
Subjects:
Unarmed self-defense techniques from Special Combat System. Defending yourself in different scenarios with beginning and advanced self-defense techniques.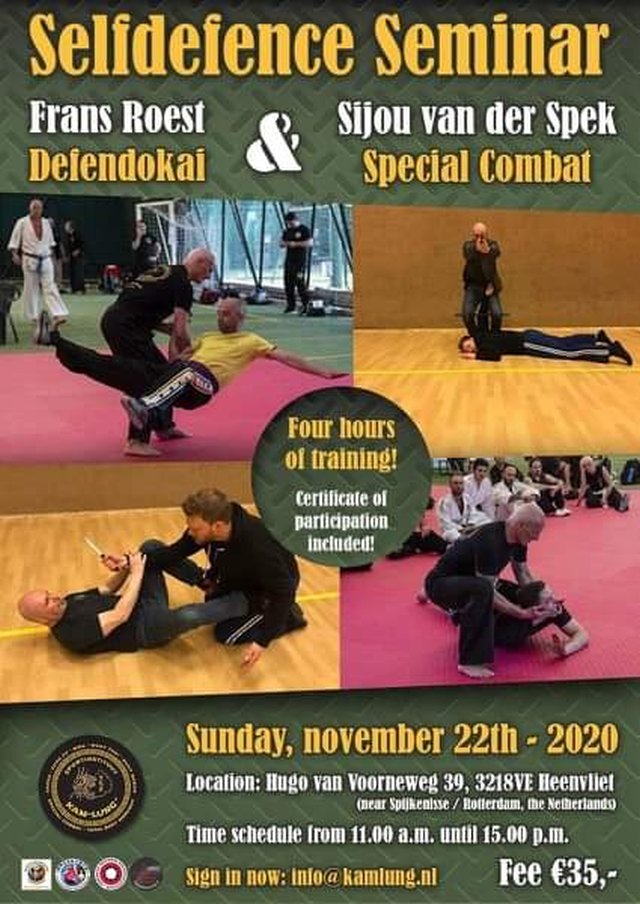 Extra attention ground skills (how to defend yourself on the ground).
Handling various types of weapons.
The seminars starts with the basic techniques. Followed by more advanced techniques. Advanced techniques with flow and specials will also be trained.
Special offer:
All members of Kam-Lung, ICMAF & IWSF, WCA, FIMAC, CIOS, SRDG, SKMO, WKF and FOG receive a 20% discount.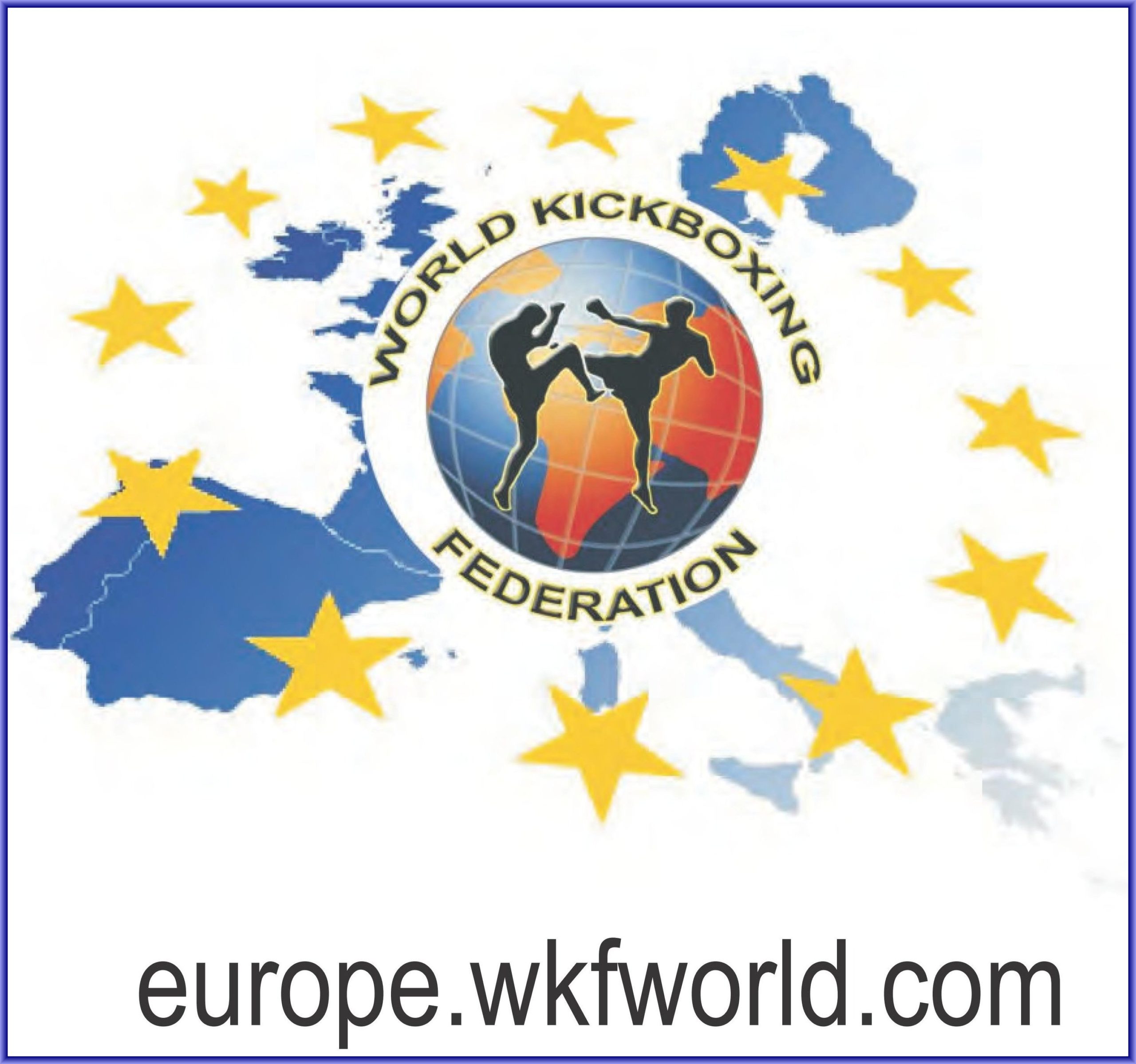 The Special Combat self-defense day can be attended by participants of all experience levels (beginning and advanced). All styles and organizations are welcome. Minimum age for participation is 16 years. Participation only by registration form. Participation at own risk.
Be sure you don't miss this Special Combat self-defense seminar.
Location: Sport & Education Institute Kam-Lung
Address: Hugo van Voorneweg 39
City: 3218 VE Heenvliet (near Rotterdam/Spijkenisse) , The Netherlands
Cost: 35.00 euro (for four hours of training) Certificate of participation included!
Taking pictures and recording videos are not allowed.
For registration send an email to info@kamlung.nl