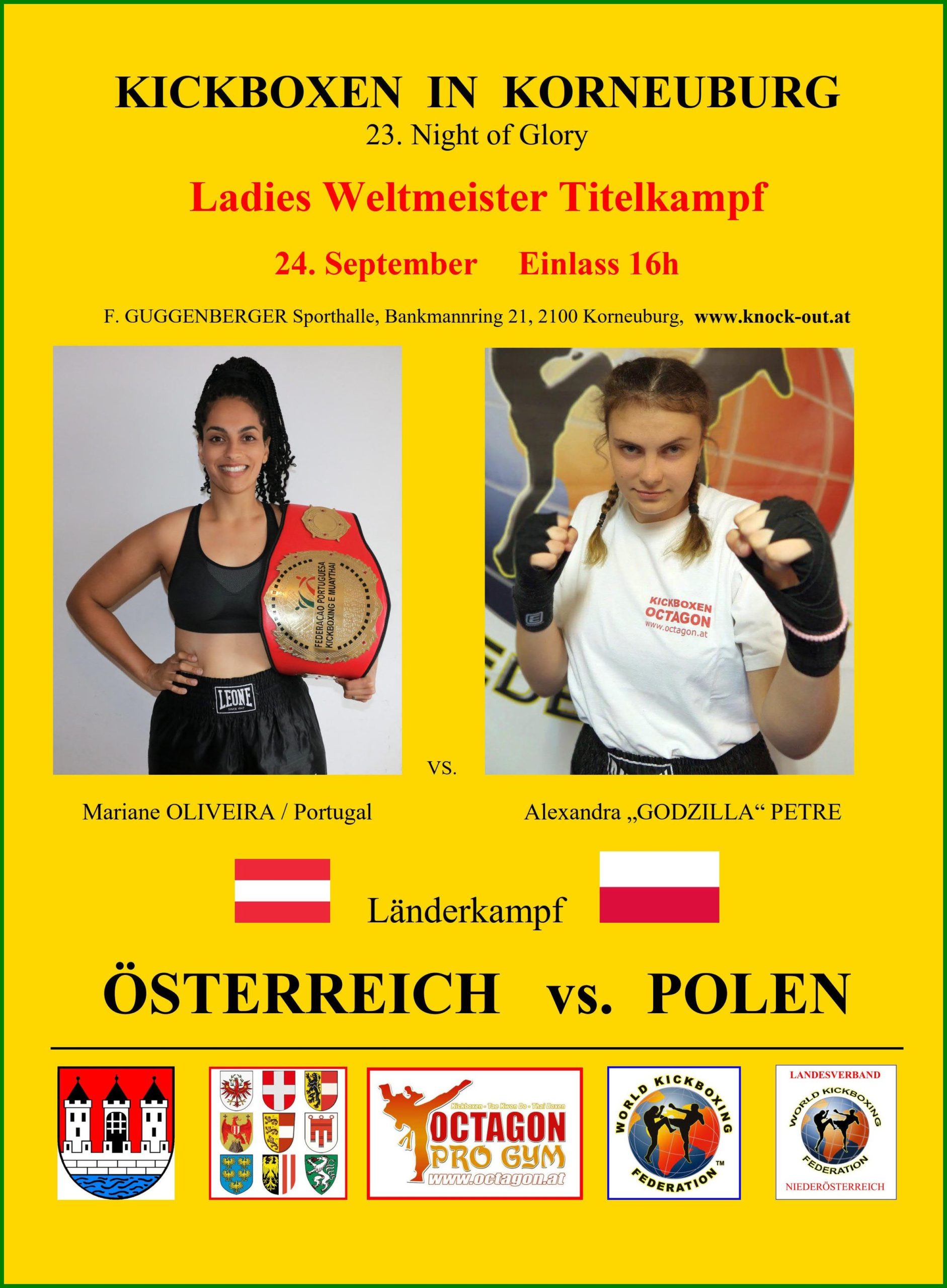 WKF EUROPE head office confirm the next WKF title fight in Austria on September 24th.
Full information about our  WKF PRO-AM title fights for all events World wide.
One WKF World title fight confirmed, Portuguese Lady Champion Mariane OLIVEIRA vs. Austrian WKF World Champion Alexandra PETRE

WKF AUSTRIA confirmed the next "Night of Glory" in Korneuburg, near by Vienna
Again with real tough Ladies fights !!!
Updated FIGHTCARD and all 1.600+ photos already in the GALLERY