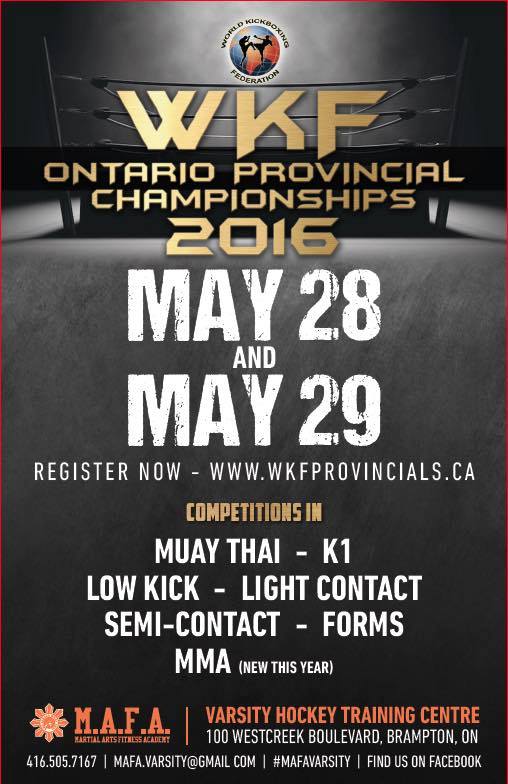 WKF CANADA president Wolfgang BRUTTER announce next great event.
ONTARIO PROVINCIAL CHAMPIONSHIPS
Visit www.wkfprovincials.ca to register!
This tournament is open to WKF member clubs only. For information on registering your club, please email wkfcanada@outlook.com
Registration is now open for competitors in each of the following disciplines:
FIGHTERS can register for a maximum of THREE disciplines
Your club must be a registered member/gym with WKF Canada to participate in this tournament.