World Kickboxing Federation archive
Date: December 2018
28. December 2018
PPF World president Mr. Fernando GUERRERO from Chile is our new expert for all point fighters World wide. MAIL
The idea behind is to upgrade our thousands of semi contact – or point fighting – fighters World wide.
Many tournaments on all continents has many competitors and now World Kickboxing Federation offers the Chance to fight for a real pro title with a great value and Champion belt, sanctioned by our World wide federation.
Posted in the weekly updated World ranking and with high value.
Valid with same PPF rules everywhere, same reqirements like in professional Ring sport. Professional weigh-in a day before, 3 international judges, WKF supervisor, flags and anthem and an amazing belt.
Send fighter profiles of your best point fighters male and female for the PPF World ranking, to get a chance to fight!
If you are interested to promote a PPF – PRO POINT FIGHTING title visit our web site and send just a request to our new office by mail.
  many new updates in the PPF World ranking.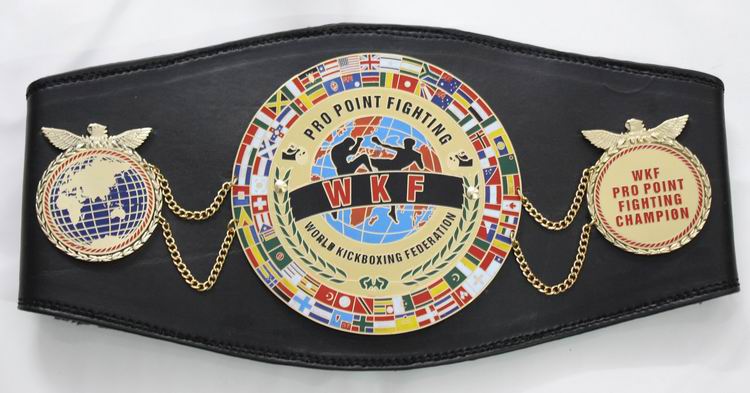 27. December 2018
The Final Fight event in TYRANA Albania on Saturday, December 22nd was the first cooperation with WKF ALBANIA and the new elected president Mr. Adriatik CAMI.
Our Greek director and CEO GREECE Mr. George PERGIALIS presents at the event and in the name of the WKF board welcome and announce Cami in his new position in front of the Albanian media and the national TV channel.
The main card of the Final Fight event had two WKF international K-1 title fights.
Adriatik CAMI in his last retirement fight in front of his crowd wins by TKO at the 2nd round the strong Moroccan Ayoub ZEROUALI and receive the WKF Mediterranean title and belt in Middleweight -75kg / 165 lbs category.
Albanian Giannis FEJZOULLAI wins also the Serbian Borce IVANOVSKI at the Lightheavyweight – 81,4 kg / 179 lbs  division with KO at the first round for one more international WKF title and belt.
WKF ALBANIA will organize his next event around May and will participate at the WKF European Championships in Romania 21st to 26th October.
20. December 2018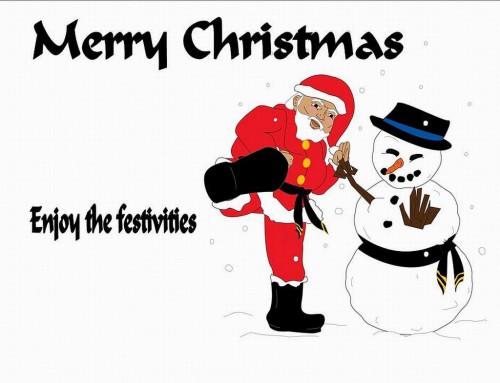 Nous vous souhaitons un Joyeux Noel et une Bonne Année!
Feliz Navidad y un Feliz Año Nuevo!
Kellemes karácsonyi ünnepeket és boldog új évet!
Prajeme Vam krasne Vianoce a stastny novy rok!
Feliz Natal e um Feliz Ano Novo!
Wesołych Świąt i Szczęśliwego Nowego Roku!
Buon Natale e Felice Anno Nuovo!
Vesel bôžič in srečno novo leto!
Frohe Weihnachten und ein gutes neues Jahr!
聖誕快樂,新年快樂!  메리 크리스마스, 해피 뉴 이어!
С Рождеством и
Новым Годом
!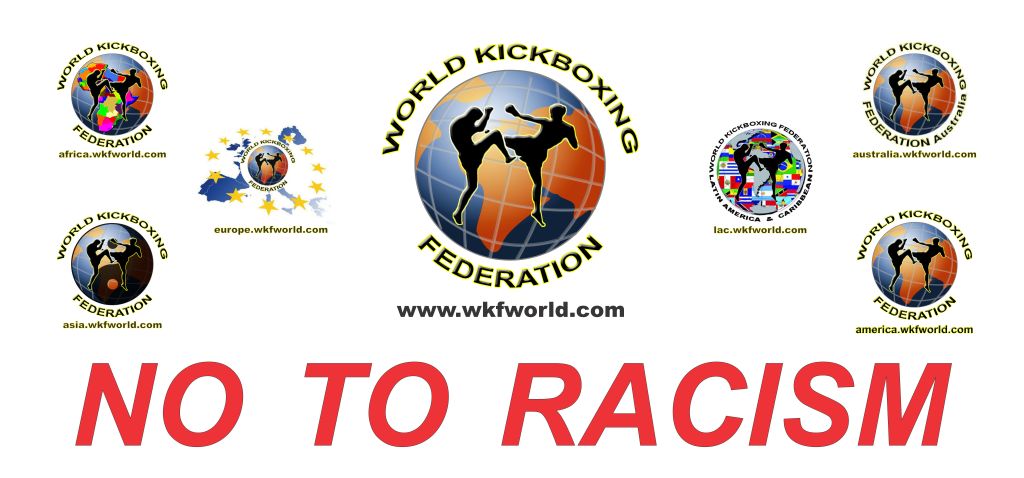 14. December 2018
The Final Fight event in TYRANA Albania on Saturday, December 22nd have two international WKF fights. 
The Greek director Angelos Stamatiadis presents on the main card two WKF titles.
Albanian fighter Andriatik  Cami (13-0-1) will face Moroccan Ayoub Zerouali (15-4-4) in a five-lap match for the WKF Mediterranean title in the 75kg category.
Also Albanian Giannis Fejzoullai will face Serbian Borce Ivanovski  at the -81 kg division for the international WKF title. 
Supervisor of the games of the 12 matches will be the president of WKF George Pergialis.
10. December 2018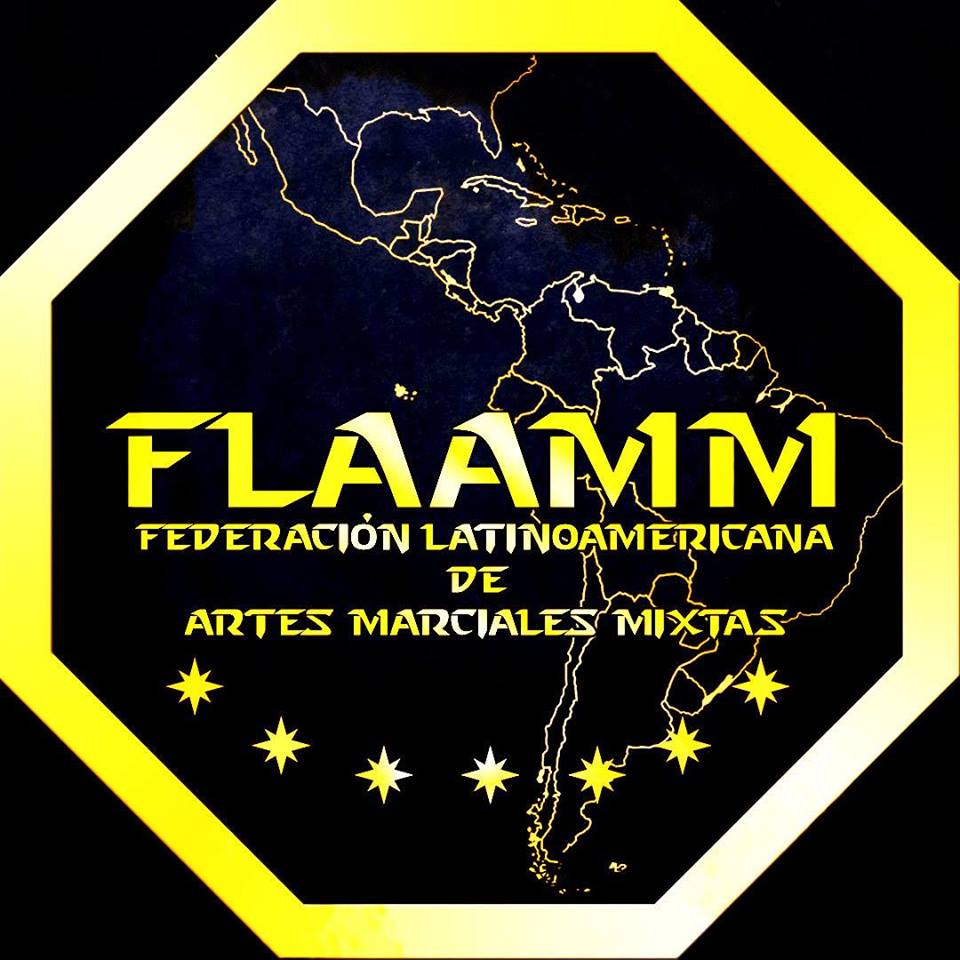 America toma la iniciativa de sumar más peleadores y promotores a las Artes Marciales Mixtas a través de un acuerdo de coopartipacion entre la Federación Latino Americana de Artes Marciales Mixtas y la  World Kickboxing Federation America latina.
En una reunión entre  Andres Gomez Director FLAAMM Colombia y Coordinador General FLAAMM  y  Carlos SUAREZ Director para Latinoamrica WKF se pautaron acuerdos para la promoción de las Artes Marciales Mixtas en America.
El proyecto busca la inserción de competidores a nivel Continental tanto en Amateur como Profesionales y  darles una  proyección a su vez a nivel Mundial.
"Esperamos que atletas americanos puedan estar en las galas de MMA mas Importantes del mundo, como así peleadores de otras partes del mundo puedan participar en América impulsados por WKF",de esta forma el crecimiento será paulatino y concreto así lo expreso Carlos Suarez.
"Nadie es más fuerte que todos nosotros juntos"
America takes the initiative to add more fighters and promoters to the Mixed Martial Arts through a cooperative agreement between the Latin American Federation of Mixed Martial Arts and the World Kickboxing Federation Latin America.
In a meeting between Andres Gomez Director FLAAMM Colombia and General Coordinator FLAAMM and Carlos SUAREZ Director for Latin America WKF agreed agreements for the promotion of Mixed Martial Arts in America.
The project seeks the inclusion of competitors at the Continental level in both Amateur and Professionals and give them a worldwide projection.
"We hope that American athletes can be in the most important MMA galas in the world, as well as fighters from other parts of the world can participate in America driven by WKF", this way the growth will be gradual and concrete as expressed by Carlos Suarez.
"Nobody is stronger than all of us together"
2. December 2018
On the last WKF World congress in Buenos Aires we had on request of few member countries a change in our Board of directors.
New WKF Latin America continental director is Mr. Carlos SUAREZ from Buenos Aires. Now Mr. Suarez is one of 6 Vice-presidents in WKF World federation and has an important vote and voice, to represent all LAC matters . Very soon he will bring strong Latin American Champions on many WKF events World wide.
Mr. Suarez is long time in our business, well know as serious promoter in Latin America.
All promoters, fighters, managers are invited to contact Mr. Suarez in Buenos Aires by mail, for further cooperation in WKF World wide.
"Nadie es más fuerte que todos nosotros juntos."
Desde hoy comenzamos un nuevo camino innovaremos para hacer crecer WKF en América Latina y les propongo que trabajemos en Equipo. Pero trabajar implica compromiso, implica que podamos contar unos con otros, implica el poder superar diferencias y tirar todos hacia un mismo lado. 
Aquí no hay nada mágico, nada va a caer del cielo, ni saldrán conejos de la galera, tenemos que lograrlo con esfuerzo y trabajo, unidos por un fin y con un objetivo.
Les propongo una América latina Unida, les propongo innovar con nuevos conceptos, abrir la mente y crear "EN EQUIPO" lo impensado. Les pido que se sumen, que apoyen, se que podemos hacerlo, se que vamos a trabajar en equipo para que así sea.
Algunos ya lo sabían, otros tal vez lo escucharon, les quiero contar que me enorgullece formar parte del Directorio de WKF ya que fui nombrado en la ultimo reunión de presidentes en Buenos Aires Director para Latinoamerica. Desde el 1ro de diciembre comenzare en el cargo con una propuesta innovadora para la Región. Gracias por la confianza a todos los Directores continentales (Europa, Asia, África, Medio Oriente, Australia y Norte América) y todos los que apoyan desde Sudamérica por su voto que me permite ocupar el cargo.Vamos a revolucionar el deporte, con trabajo, nivelando para arriba, América unida bajo la bandera del deporte de contacto!!
WKF, we are the real global player!!
"Nadie es más fuerte que todos nosotros juntos."
Carlos SUAREZ
Director WKF
América latina & Caribe