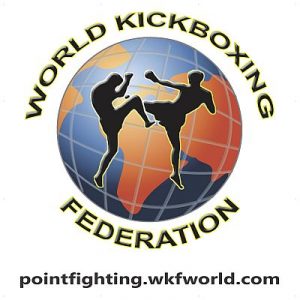 Dear Friends of WKF,
Welcome in our WKF PRO POINT FIGHTING division.
The idea behind is to upgrade our World wide best Semi contact and point fighter, to give them a chance to fight on a special event, for a special title and a special belt, as main fight on the event.
The fees (on request) are fair, the rules are clear, the conditions easy.
World Kickboxing Federation sanction World wide continental, Intercontinental and World Champion titles for adults, man and woman.
Like in ring sport just send fighter profile and photo of your top class fighters and we post them in the World ranking.
Have always a look on our updated pro point fighting ranking and event schedule, many downloads, gallery and much more on WKF Pro Point Fighting , just have a look.
We are ready for any request …