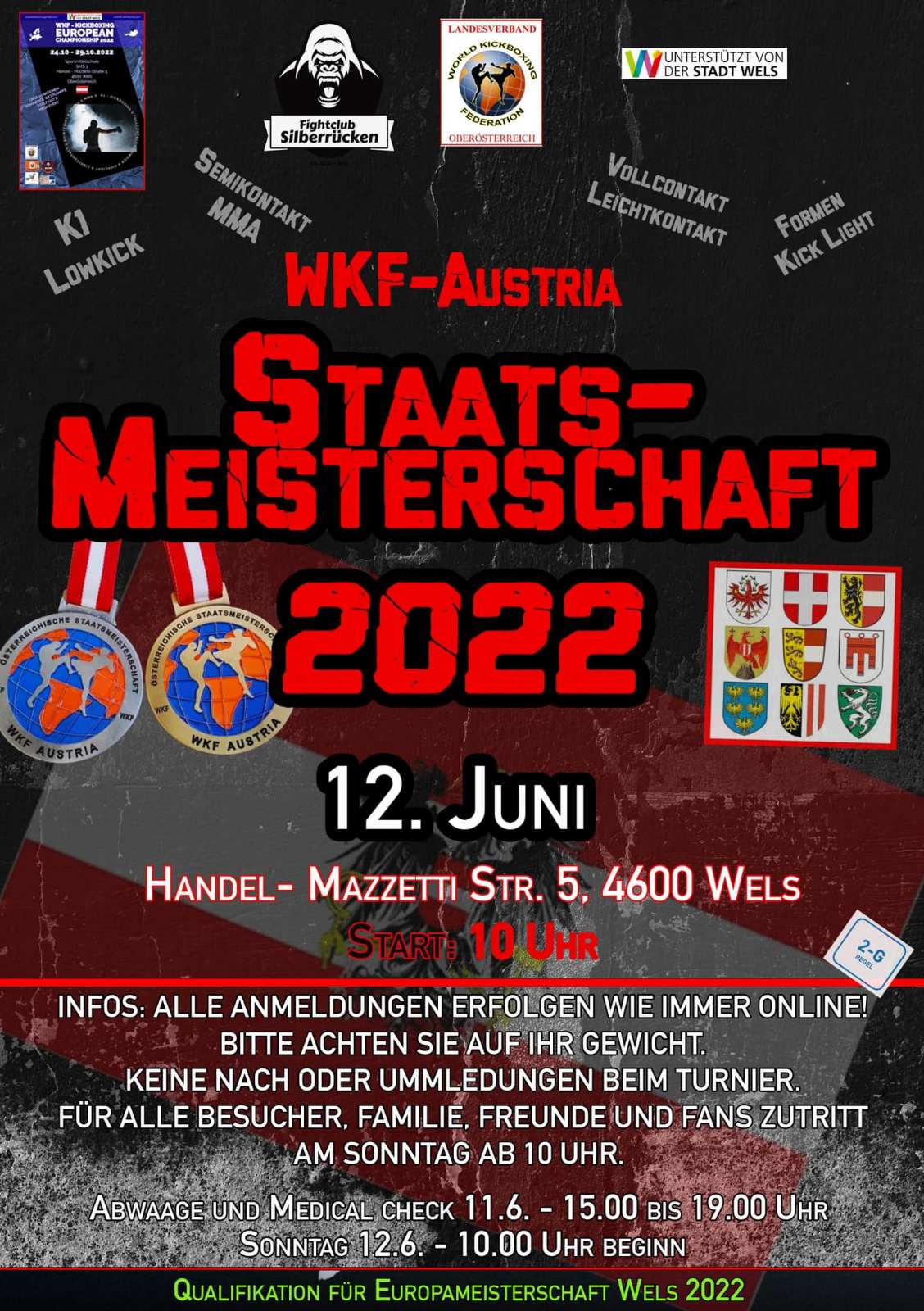 WKF AUSTRIA announce next event on June 11th /12th in the City of Wels.
Austria is on third position in the "all time World ranking". More than 100 (!) male and female Champions in the Austrian national team for the European Championships at home in Austria in October, 24th to 29th 2022.
This is last possibility, last chance to qualify for the Austrian national team for European Championships 2022.
Many Austrian Clubs and teams are coming, everybody want to participate and to be at home "part of the game" !