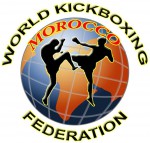 WKF MOROCCO has got new president.
Mr. Omar CHEBALI is with immediate effect appointed by Mr. Mohamed DESSOUKI, our respected WKF middle east director and supervisor on the WKF AFRICAN continent.
Mr. Chebali has made a long and successfully international career. He had few boxing fights in South Africa 1995. Later in 1997 he moved to USA and started with professional fights in kick boxing and Muay Thai.
After in 2003 he started with MMA until 2008. Then he moved back to Morocco. Mr. Chebali speaks three languages, Arabic, French and English.
More information about on WKF AFRICA continental web site