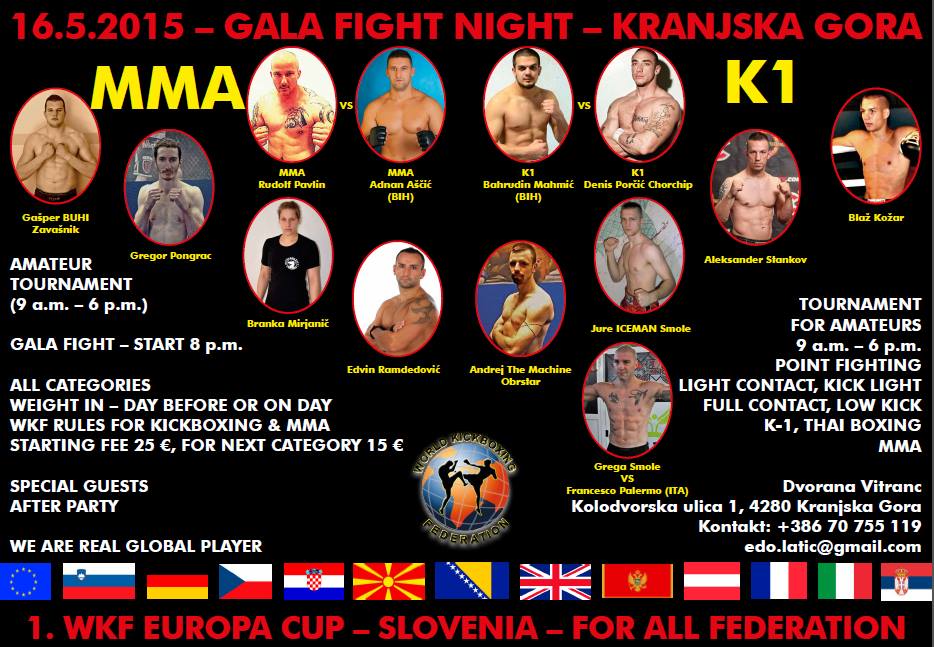 WKF Slovenia President Mr. Edin LATIC proudly presents the 1. European Cup in Kranjska Gora!
This amateur tournament will be held in a beautiful village on the northwest of Slovenia, close to the Austrian and Italian borders. It's well known as a wintersports and sommer outside activities centre.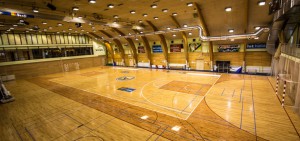 The date is the 16th May 2015, deadline for registration is 11th May. Pre-registration is required, please respect that the registrations after deadline date will be not accepted!
During the day a tournament for amateurs in all disciplines (from Semi-Contact to MMA), on the night there is a professional gala event on the program!
Take more informations reading THE FULL DESCRIBTION or have a look to THE OFFICIAL POSTER!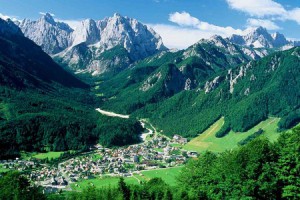 If you're interested, please send this REGISTRATION FORM direct to Mr. Edin LATIC per email: edo.latic@gmail.com, as well as your requests for a shuttle service from Ljubljana Airport and/or hotel booking.
There is an offer of one night in hotel with breakfast and dinner for just 30 €/person!
MR.LATIC AND WKF WILL BE HAPPY TO SEE YOU THERE, PLEASE BE WELCOME!