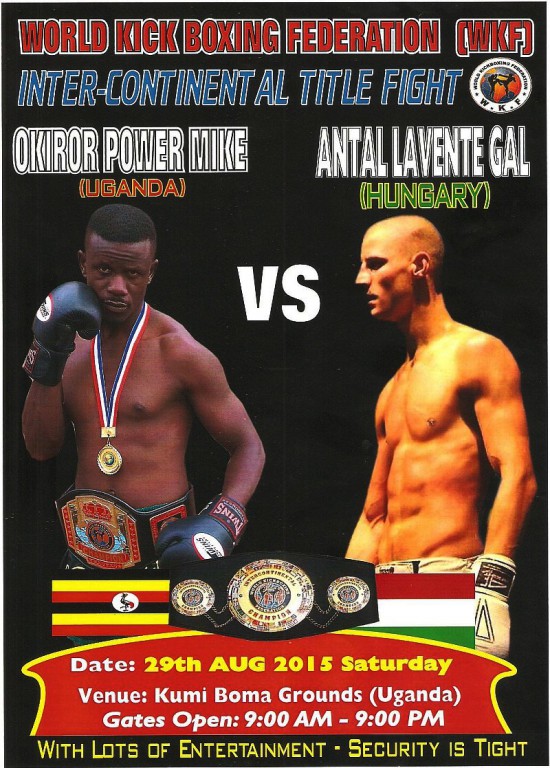 WKF AFRICA continental federation confirm:
WKF UGANDA president Mr. Hasan SEKIRIME announce proudly the next top event in Kumi.

Home town boy Dan OKIROR is our current international Champion in lowkick in LIGHT MIDDLEWEIGHT -72.3 Kg / 159 lbs.
He beat Jeremia MWANIKI KAMAU from Kenya in the fourth round by KO.
Now he is ready for he next big title fight for the K-1 intercontinental title in next higher weight class in Middleweight -75.0 Kg / 165 lbs
Dan is ranked in pos. 7th and challenger Antal Levente GAL from Budapest in Hungary is on pos. 11th.
A perfect match making because the level of both fighters is almost equal. For sure next tough ring battle in Kumi.
about WKF AFRICA