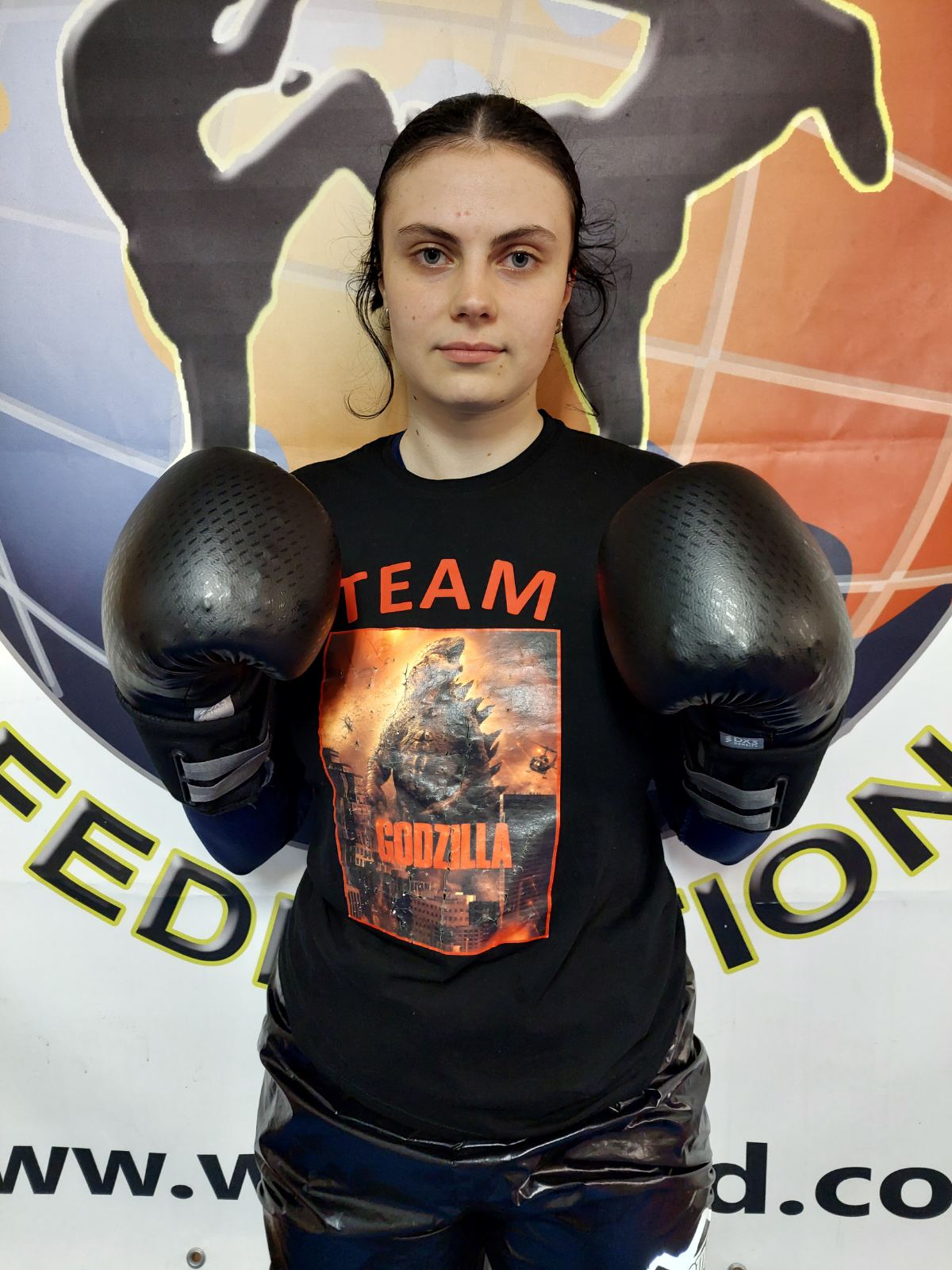 Alexandra "GODZILLA" PETRE
from Austria was at the last one European Championship 2022 in Austria four-time European champion.
Four Gold medals and best athlete on this Championships.
Her weight class is the Ladies Heavyweight + 66 Kg / + 145 lbs,  favorite discipline is K-1
Her remarkable fight record in K-1 is:
36 fights, 33 wins, including 12 KO!
Petre also won the K-1 European Cup in February 2022 in Poland against strong opponents.
"GODZILLA" is currently number 1 in the WKF PRO-AM world rankings and it is becoming increasingly difficult to find opponents.
Too many internet champions – too few real fighters ! 😈

"You're not a champion, not the best fighter –
unless you beat the World champion"  – says Alexandra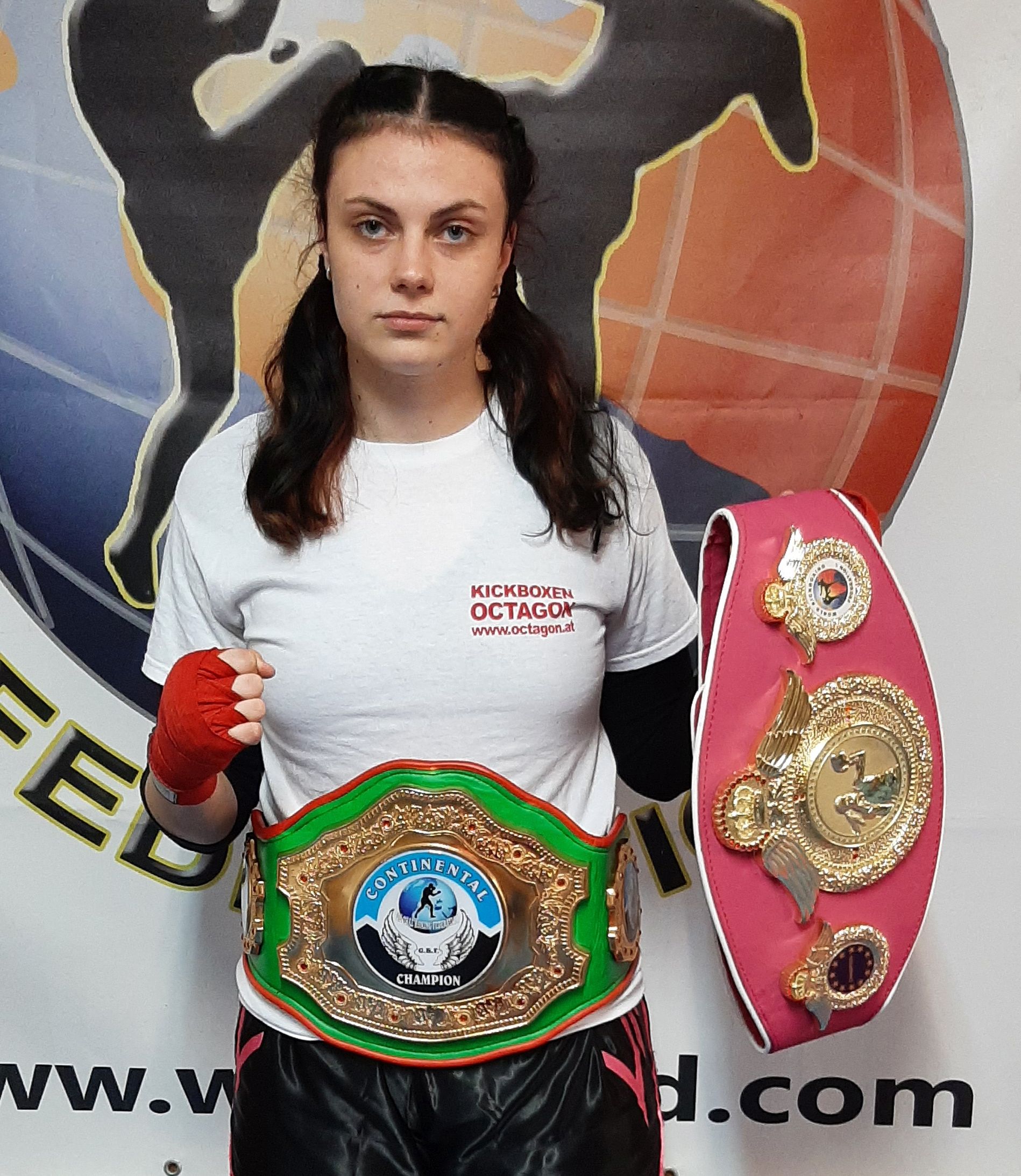 Her management is negotiating a K-1 European title fight vs. the Oceania Champion in August in Papua New Guinea.

Plus World title defense in New Dheli, India, new date TBA.
And an World title in autumn 2023 in Vienna, plus possible title defense in Wellington, New Zealand, against Thai box expert Rosie SANDIFORT.
Alexandra PETRE is WKF European and World Champion and currently one of the best fighters in the K-1 female heavyweight division in the World.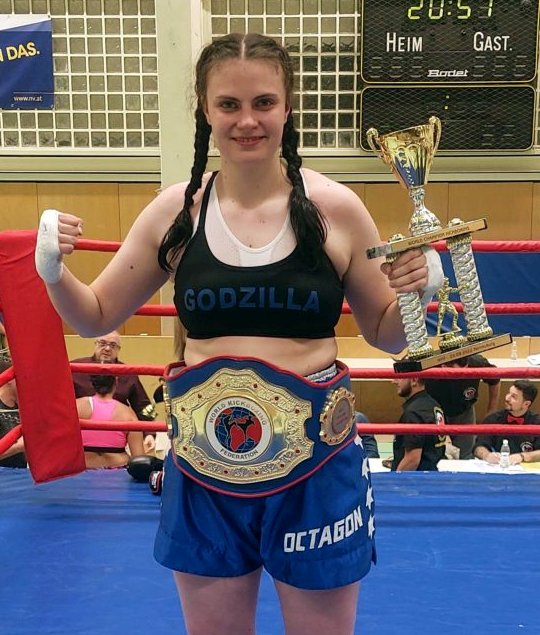 Petre is looking for a suitable opponent for any 5 X 2 minute K-1 duel. All interested girls World wide have a chance of this fight. Re-match in Europe guaranteed and part of the deal.
Petre wants to challenge the best heavyweight girl at any event in the World!
Against any suitable female heavyweight opponent + 66 Kg / + 145 lbs! All you have to do is to send her fighter profile and attach a good 2-3 jpg photo and email it.
If you were looking for an opponent for YOUR Girl  + 66 Kg

at YOUR NEXT EVENT, it would be a real great fight!