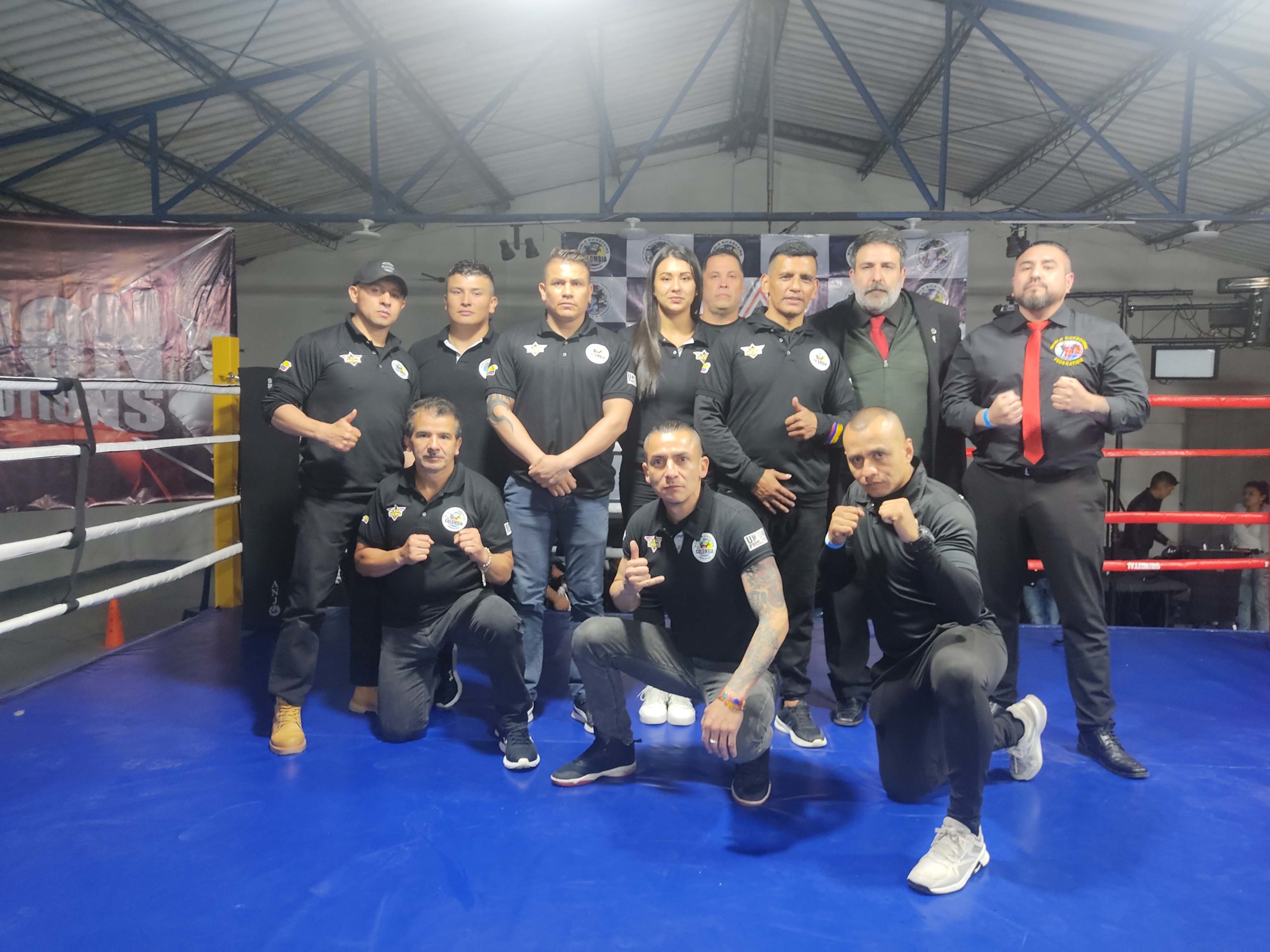 On July 16-26, Latin America director Carlos Suarez visited Colombia for a series of ring authority training sessions and for the PRO-AM continental title contention of 71 kilos in the K1 modality.
The first day was Saturday 16th in Bogotá by promoter Héctor Gómez, where 18 people took part in the training and on Sunday 17th in Bucaramanga, 38 people from different departments of Colombia and Venezuela met to take part in the training given by promoter attend the training organized for Colombia by Luis Midworld.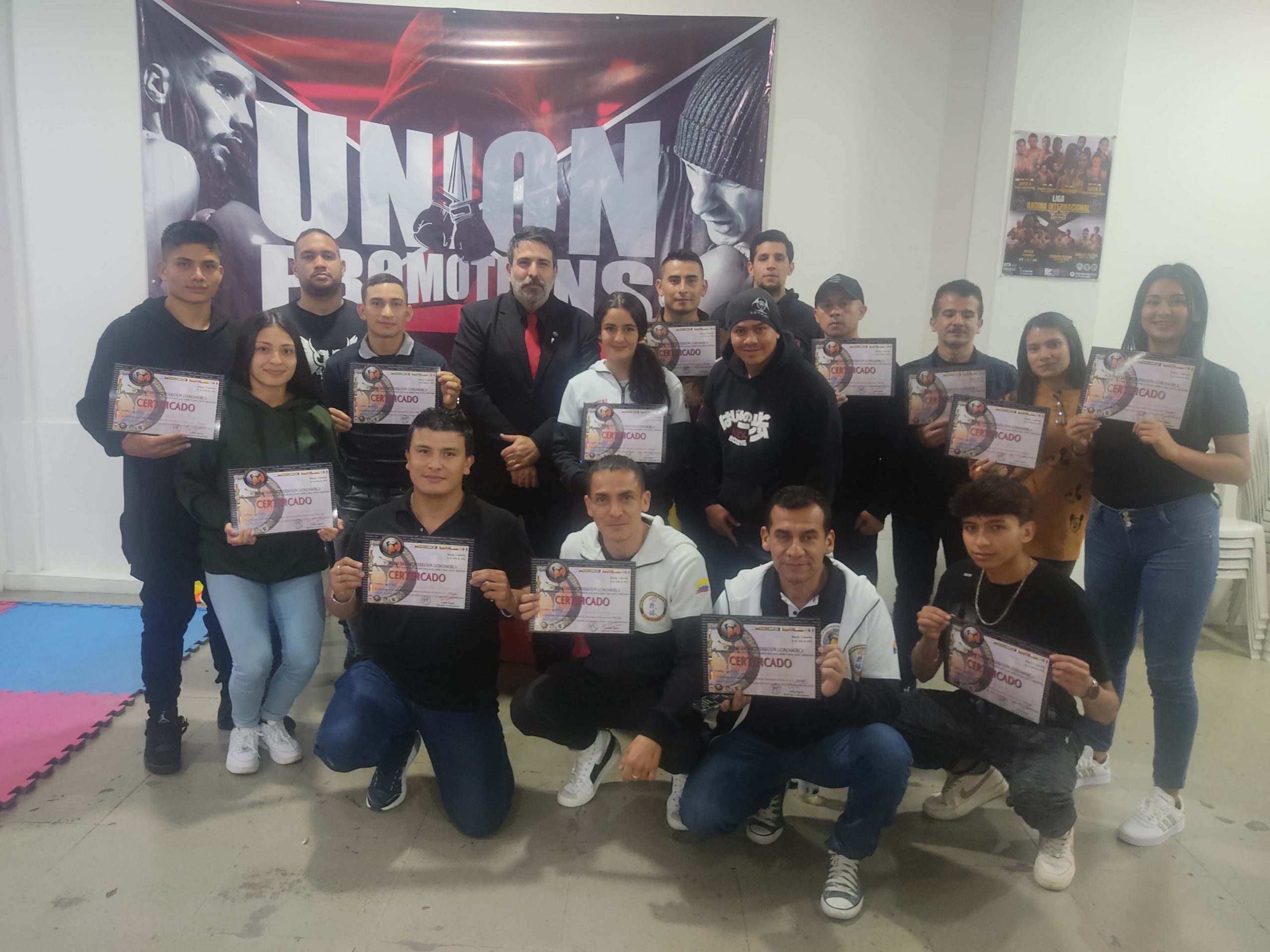 Both days were intense and back and forth with great participation from the participants. These trainings will focus on the World Kickboxing Federation's next international commitments, such as the South American/Pan American 2023 in Argentina and the 2024 World Championship in France, where a large participation from the American continent is expected.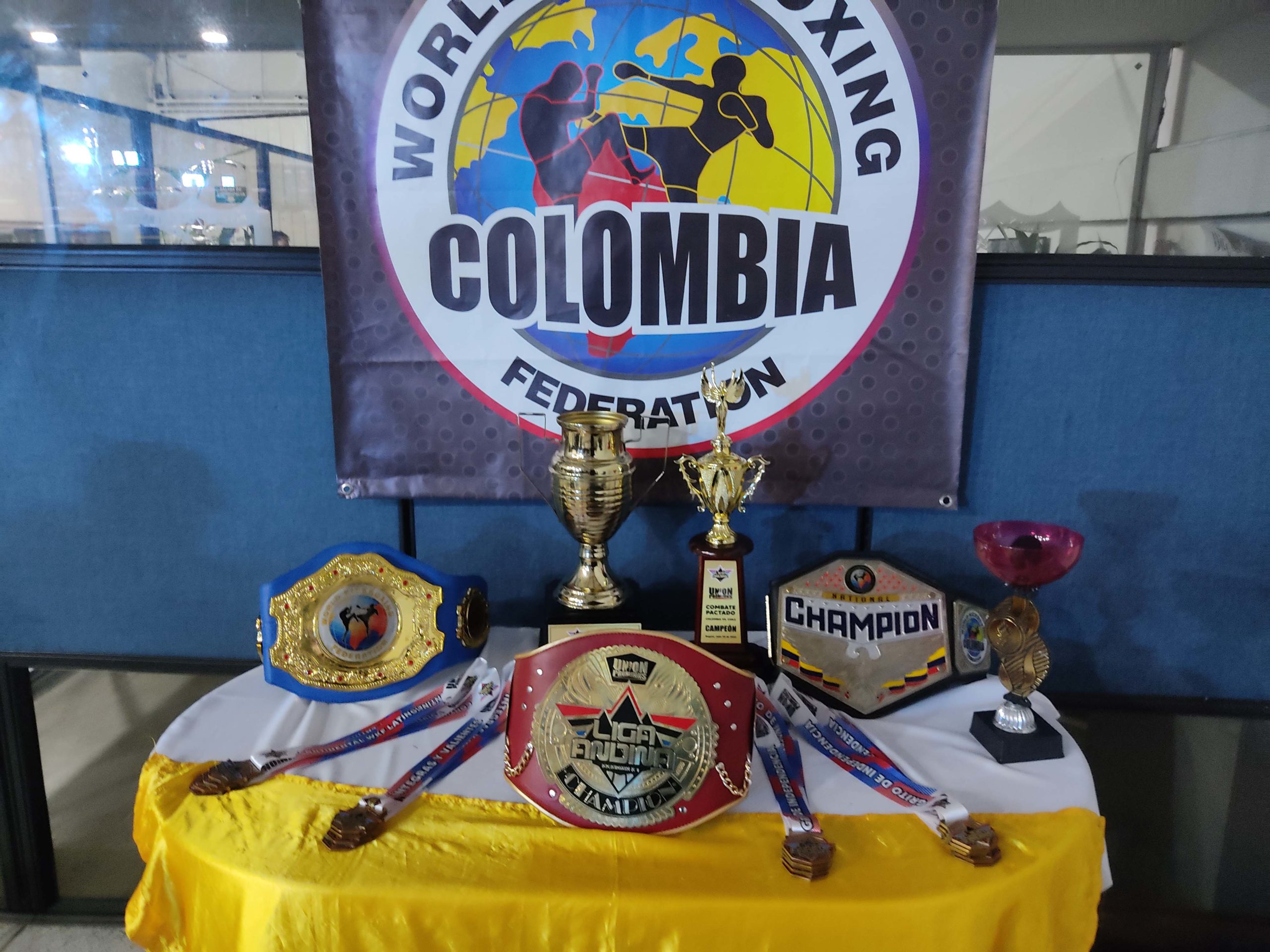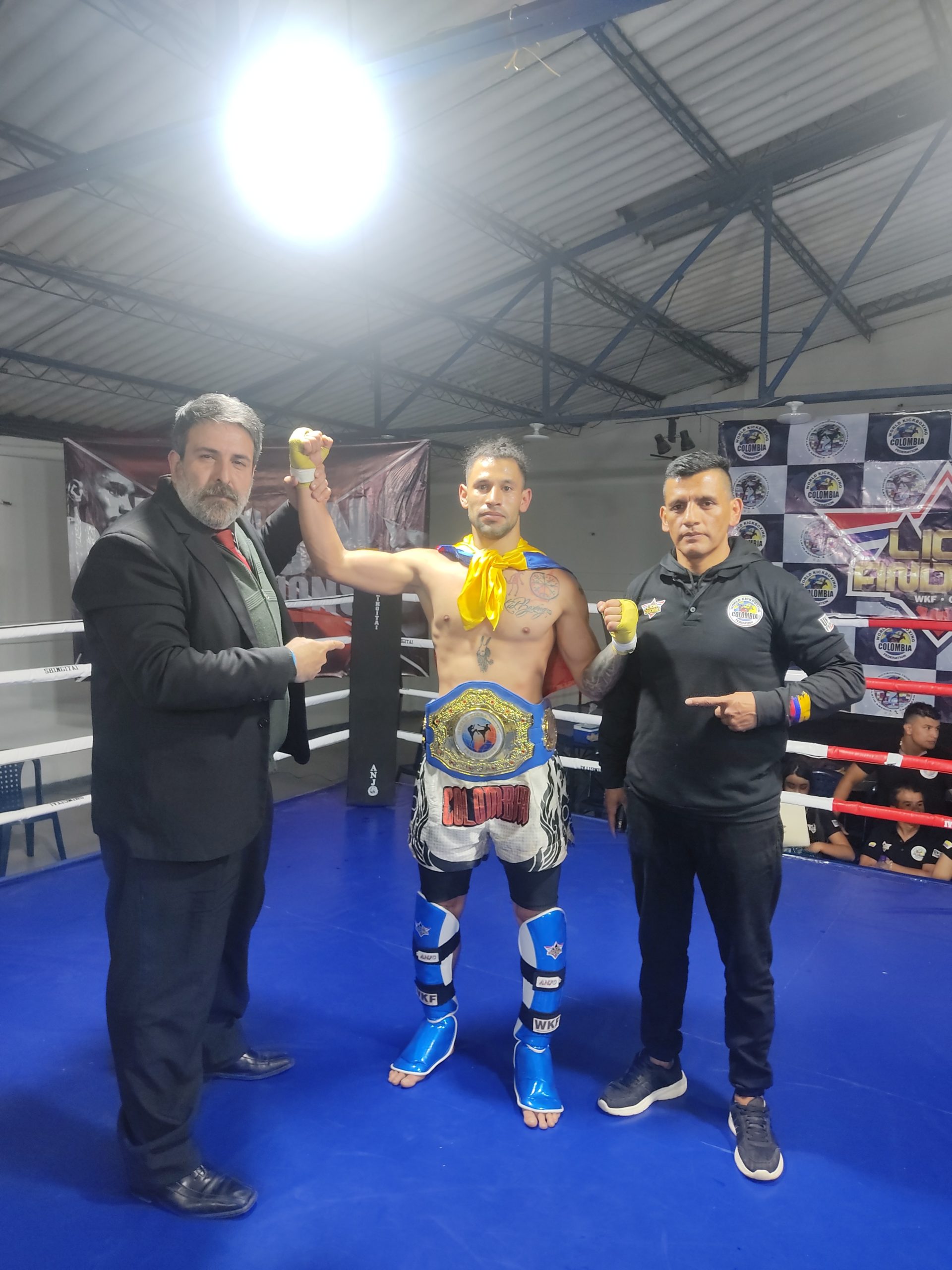 Colombia retained the 71 Kilo – K1 Rules title On Saturday, July 23rd, as part of the Andean League of Colombia, the fight for the PRO-AM Continental Title took place at 71 kilos. The intended format was Super 4 and Chile, Colombia, Venezuela and Argentina participated.
In the first round, Argentina's Leonel Garnica defeated fellow Venezuelan Leonel Barreto on points in an intense 3-round bout. On the other hand, Colombian Carlos Mario Gutierrez defeated his Chilean Diego Araya by KO in the first round. Reaching the final Argentina and Colombia.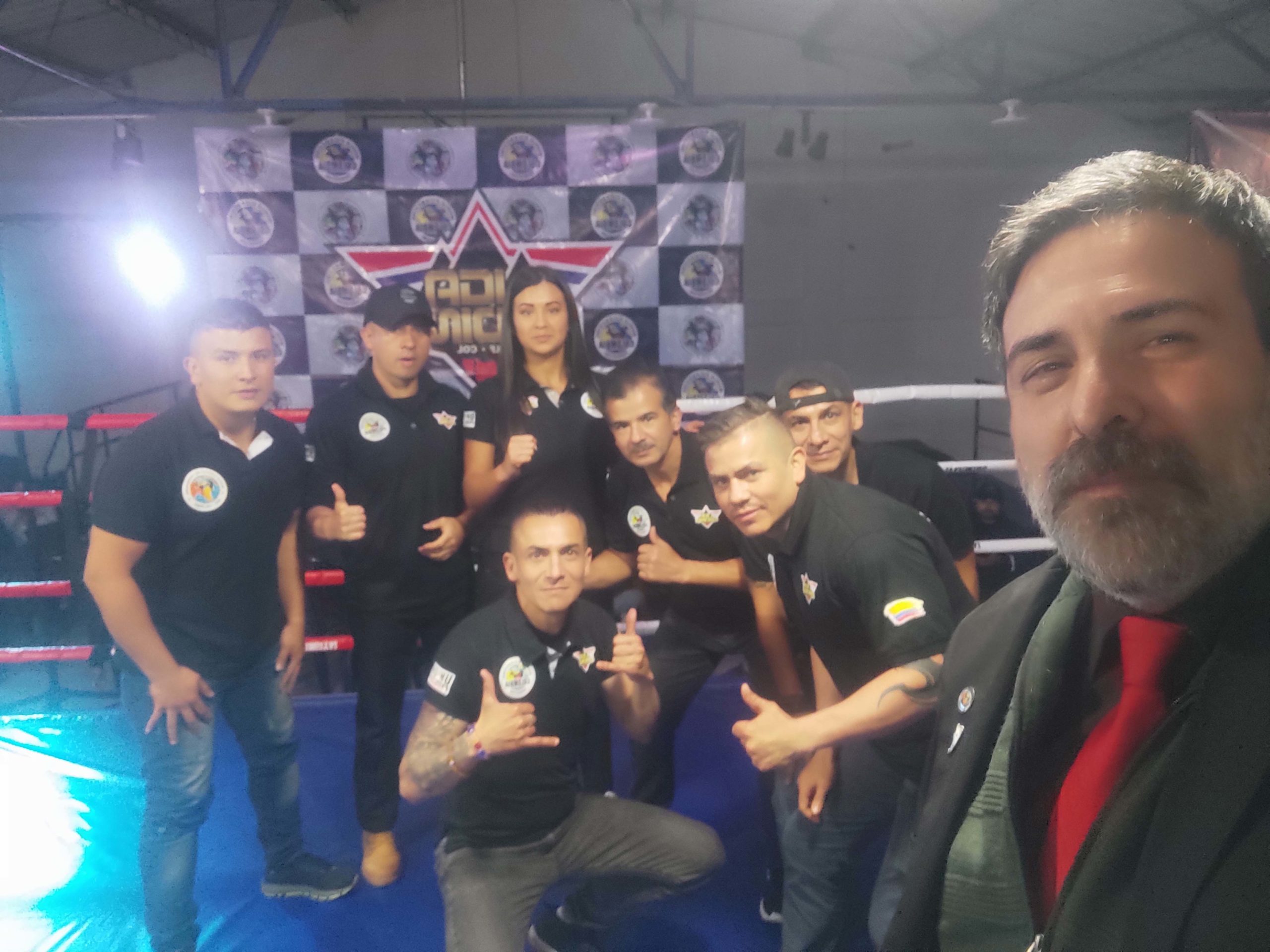 The final lasted only one round, the Colombian hitting an uppercut on the Argentine's nose, causing the technical KO in the first round. In this way the belt stayed in Colombia and we congratulate the current continental champion Carlos Mario Gutiérrez who joins the CHILE champion of the 67 kilos of K1.
We appreciate the participation of the countries CHILE, led by Rodrigo Miño Silva, VENEZUELA, led by Alfredo Cuevas, COLOMBIA, led by promoters Luis Mediomundo and Hector Gomez, and Argentina, represented by Carlos Suarez.
What's coming in America in the second half. Latin America continues to grow at a steady pace, working and uniting the continental distances. In the second semester we will have another 3 continental titles and international cup challenges.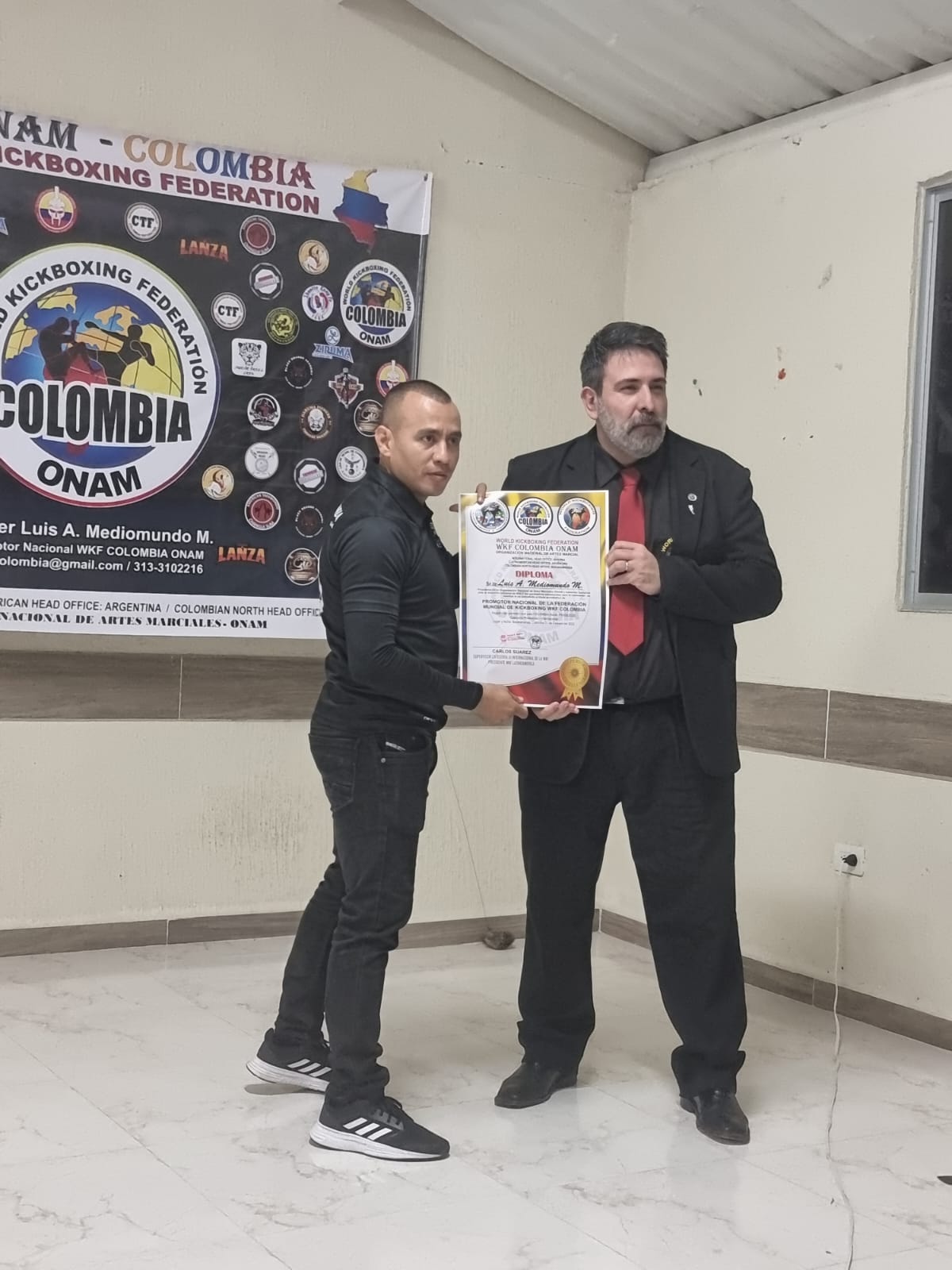 More international training planned for the World Cup in France 2024.
August 14 Carlos Suarez will visit Paraguay.
August 27 Training in Bolivia Level 1
August 28 Andean Cup between Bolivia and Chile in Cochabamba.
October 8th Continental Title 140lbs – Low Kick.
November 5th Level 2 training in Chile. November 6th Trasandina Cup – Chile vs. Argentina. November 6 Chile Continental Women's Title K1 – 50 Kilos.
November 20th Level 2 training in Colombia. November 21 Colombia Women's Low Continental Title – 56 kilos.
17 December Bolivia Men's Continental Low – 71 kilos.
No one is stronger than all of us together!!
Capacitación Internacional en Colombia
Del 16 al 26 de Julio el director de latinoamerica Carlos Suarez visito Colombia en una serie de capacitaciones para autoridades de ring y para la disputa del título continental PRO-AM de los 71 kilos en la modalidad de K1.
La primera jornada fue el sábado 16 en Bogotá a cargo del Promotor Héctor Gómez donde 18 personas tomaron la capacitación y el domingo 17 en Bucaramanga se reunieron 38 personas de diferentes departamentos de Colombia y Venezuela para sumarse a la capacitación organizada por el Promotor para Colombia Luis Mediomundo.
Ambas jornadas fueron intensas y de ida y vuelta con gran participación de los concursantes.
Estas capacitaciones están enfocadas a los próximos compromisos internacionales de la Federación Mundial de Kickboxing como lo será el Sudamericano / Panamericano a realizarse en Argentina en 2023 y el Mundial de Francia 2024 donde se espera gran participación del continente Americano.
Colombia se quedo con el titulo de los 71 Kilos – K1 Rules
El sábado  23 de Julio en el marco de la Liga Andina de Colombia se desarrollo la disputa del Título Continental PRO-AM de los 71 kilos. El formato designado fue de Super 4 y participation Chile, Colombia, Venezuela y Argentina …

El informe completo se puede encontrar en nuestro sitio web WKF LAC