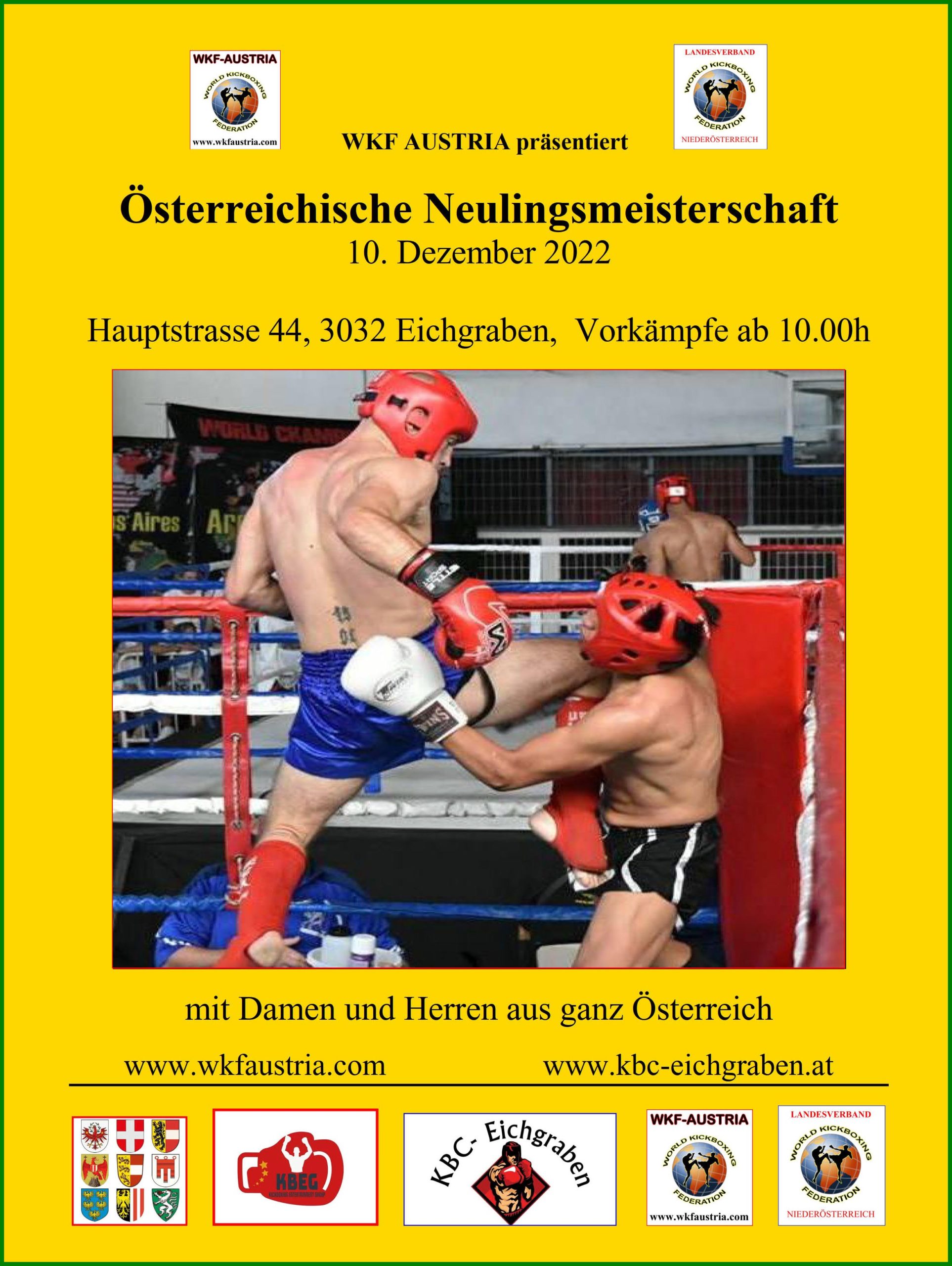 In 2023, WKF AUSTRIA will again work in cooperation with the partner associations in the interests of sport.
The date has now been set and the "Newcomer Championships 2022" will take place on December 10th in Eichgraben near Vienna
The 4 ring sports are held: full contact, low kick, K-1 and Thai boxing.
For all men and women aged 16 and over. A novice is considered to have 0 to 5 fights in the ring sport! Our licensed referees are assigned by WKF AUSTRIA.
Fighters who are not yet WKF AUSTRIA members can participate without prejudice with a valid day license for 25 € and a medical certificate.
The "Newcomer Championships 2023" is planned for spring. Send your non-binding inquiry BY MAIL to the President of WKF AUSTRIA Ms. Tanja HELML